Home / All Recipes / Chinese / Steamed Tofu and Shiitake
Steamed Tofu and Shiitake
Tofu is just perfect when steamed, and placing shiitake slices around the tofu will absorb all the juices and sauces making them super flavorful. You can either choose to use fresh shiitakes or dried ones. When using dried shiitakes, always remember to soak them in hot water for 1 hour to make them soft and spongy again.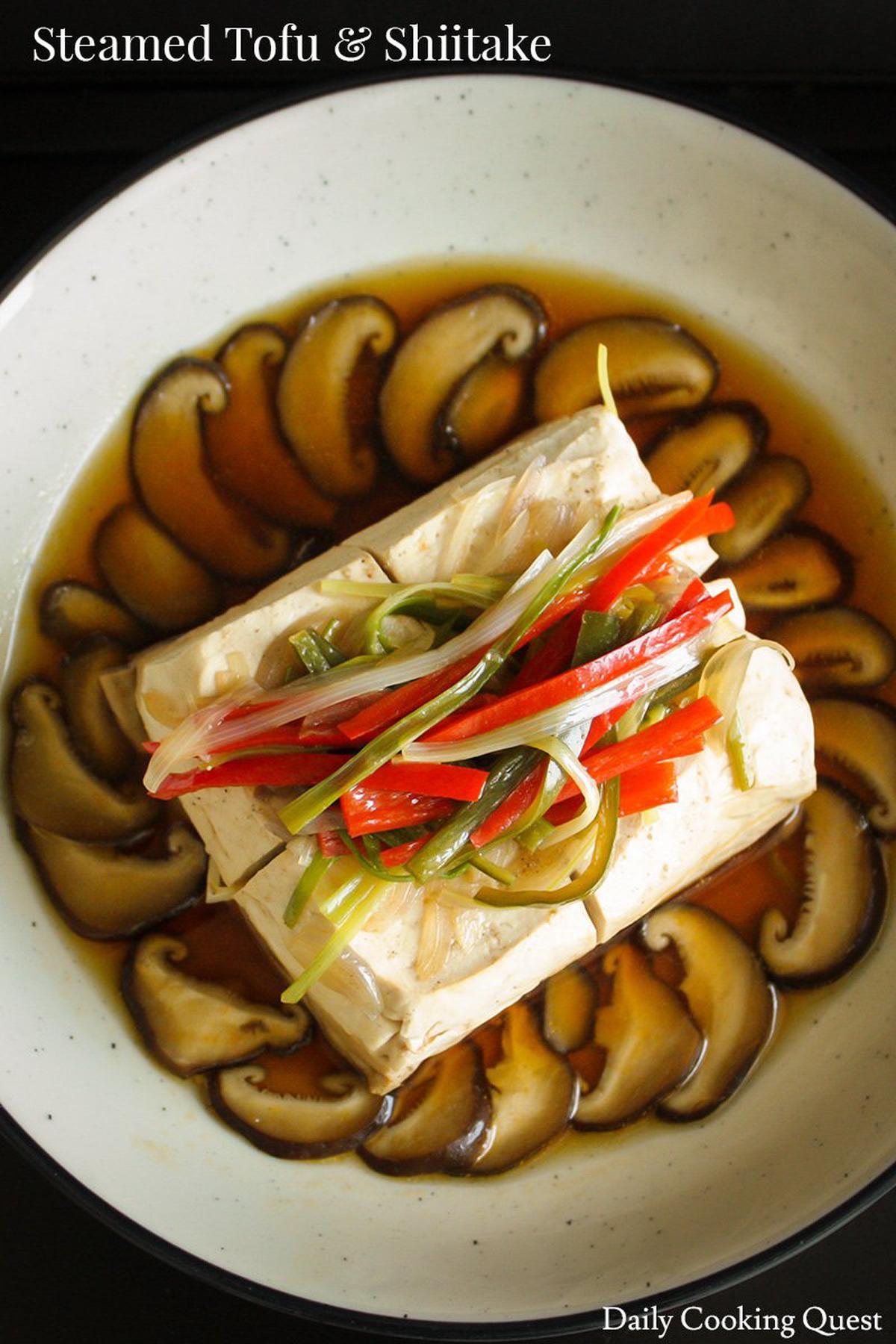 Steamed Tofu and Shiitake
Ingredients
1 block firm tofu, cut into 4 pieces
2 fresh shiitake, stems removed and thinly sliced
2 shallots, thinly sliced
1 red chili, seeds removed and cut into ribbons
1 green chili, seeds removed and cut into ribbons
2 tablespoon soy sauce
2 tablespoon Shaoxing wine (Chinese: Shao Xing Hua Tiao Jiu)
2 tablespoon water
1 teaspoon sesame oil
1 teaspoon ground pepper
1 teaspoon sugar
1 scallion, cut into ribbons
Instructions
Prepare a steamer.
On a steam proof bowl, place the tofu at the center. Surround the shiitake slices around the tofu. Top the tofu with shallots, red chilies, and green chilies.
Mix together soy sauce, Shaoxing wine, water, sesame oil, ground pepper, and sugar until combine. Pour this sauce on top of the tofu.
Steam for 10 minutes.
Open the steamer, add the scallions, close the steamer and steam for another 2 minutes.
Turn off heat and serve immediately.