Home / All Recipes / Chinese / Stir Fry Bean Sprouts with Salted Fish
Stir Fry Bean Sprouts with Salted Fish
Most would probably consider salted fish as one of the many weird Asian ingredients. The most common fish made into salted fish is usually yellow croaker. If you visit Asian markets, you can find them sold in frozen section, most likely with other salted seafood such as salted scallops, salted cuttlefish, and salted shrimps. I usually choose to buy whole fish rather than sections. It may seems pricey, but it is really not, since you will need only a tiny bit to cook with, for example I only use 50 gram to make this dish, so a packet can easily last for many many dishes. In fact, traditionally dishes with salted fish are popular in poorer families, though I definitely won't refuse anything with salted fish in them.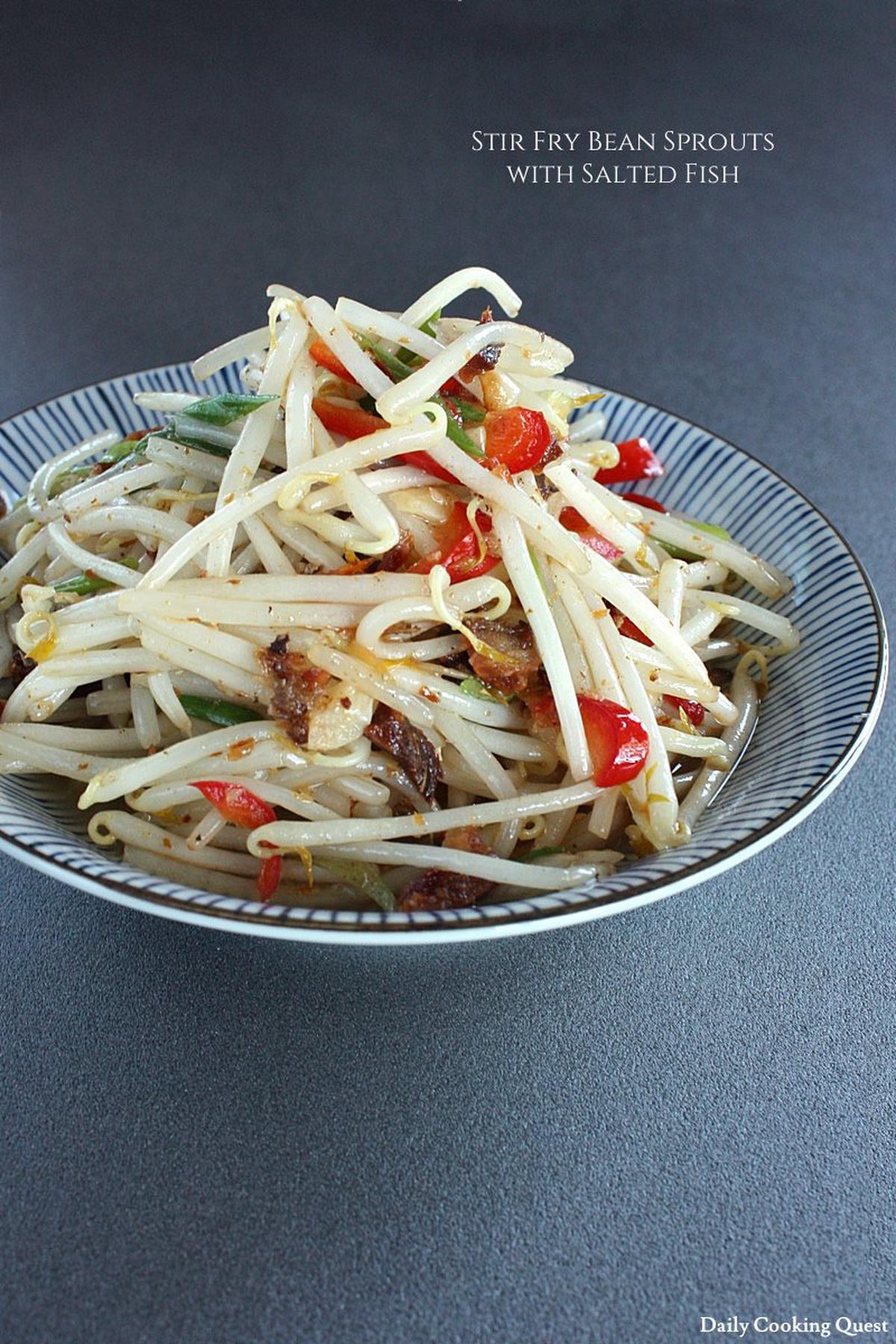 Among the many salted fish dishes that my Mom prepares, stir fry bean sprouts with salted fish is easily one of my favorites. There is nothing difficult with this dish, though if you are OCD like me, you may spend quite some times trimming all those tails from the bean sprouts. Sometimes when I got lucky, most of the sprouts are really clean, and it will be a breeze to trim them. But, if you are lazy, it is okay to leave those tails alone, nothing bad will happen. Other than getting rid of those pesky tails, once all the mise en place is ready, the dish should finish cooking in less than 5 minutes!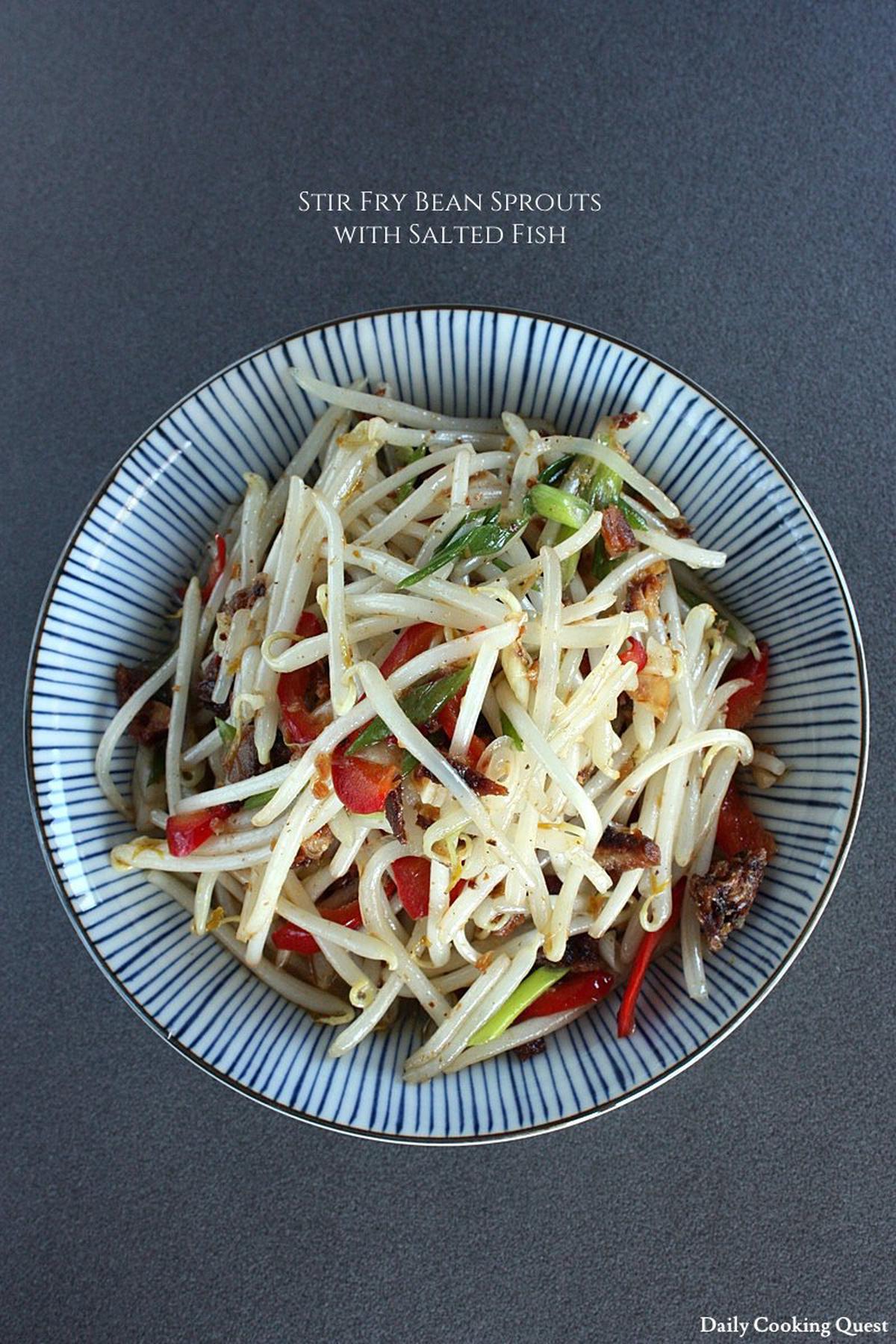 Stir Fry Bean Sprouts with Salted Fish
4.0 from 1 reviews
Ingredients
50 gram salted yellow croaker fish, cut into 4 pieces
3 cloves garlic, minced
1 red fresno chili, thinly sliced diagonally
500 gram bean sprouts, tails trimmed (*)
1/2 teaspoon salt
1/2 teaspoon sugar
1/2 teaspoon ground white pepper
2 scallions, thinly sliced diagonally
1/2 cup hot water
Instructions
Prepare enough oil for deep frying, fry salted yellow croaker fish until the outside is golden brown. Set aside to cool, then cut into tiny slivers.
Heat 2 tablespoon oil (you can use the oil from deep frying the fish) in a wok on high heat.
Sauté garlic until fragrant, about 1 minutes.
Add deep fried salted fish, stir for 30 seconds.
Add chili and bean sprouts, season with salt, sugar, and ground white pepper. Stir for 30 seconds.
Add scallions and hot water. Stir to mix. Once the liquid starts to boil, take off heat, transfer to a serving plate and serve immediately with steamed white rice.
Notes
(*) Trimming the tails from bean sprouts is optional.