Home / All Recipes / Indonesian / Sup Bakso Ayam - Chicken Meatballs Soup
Sup Bakso Ayam - Chicken Meatballs Soup
Sup bakso ayam (chicken meatballs soup) can be enjoyed as is, or you can boil some rice noodles, ramen noodles, udon, e.t.c. to make a complete meal.
Nothing is better to warm up the body from rainy season and a bit of cold weather than a bowl of piping hot sup bakso ayam (chicken meatballs soup). Those that have visited Indonesia probably have experienced the many sup bakso sellers scatter in the many side streets around the country. Back when I was still in school, a bowl of sup bakso is definitely among my favorite food. :)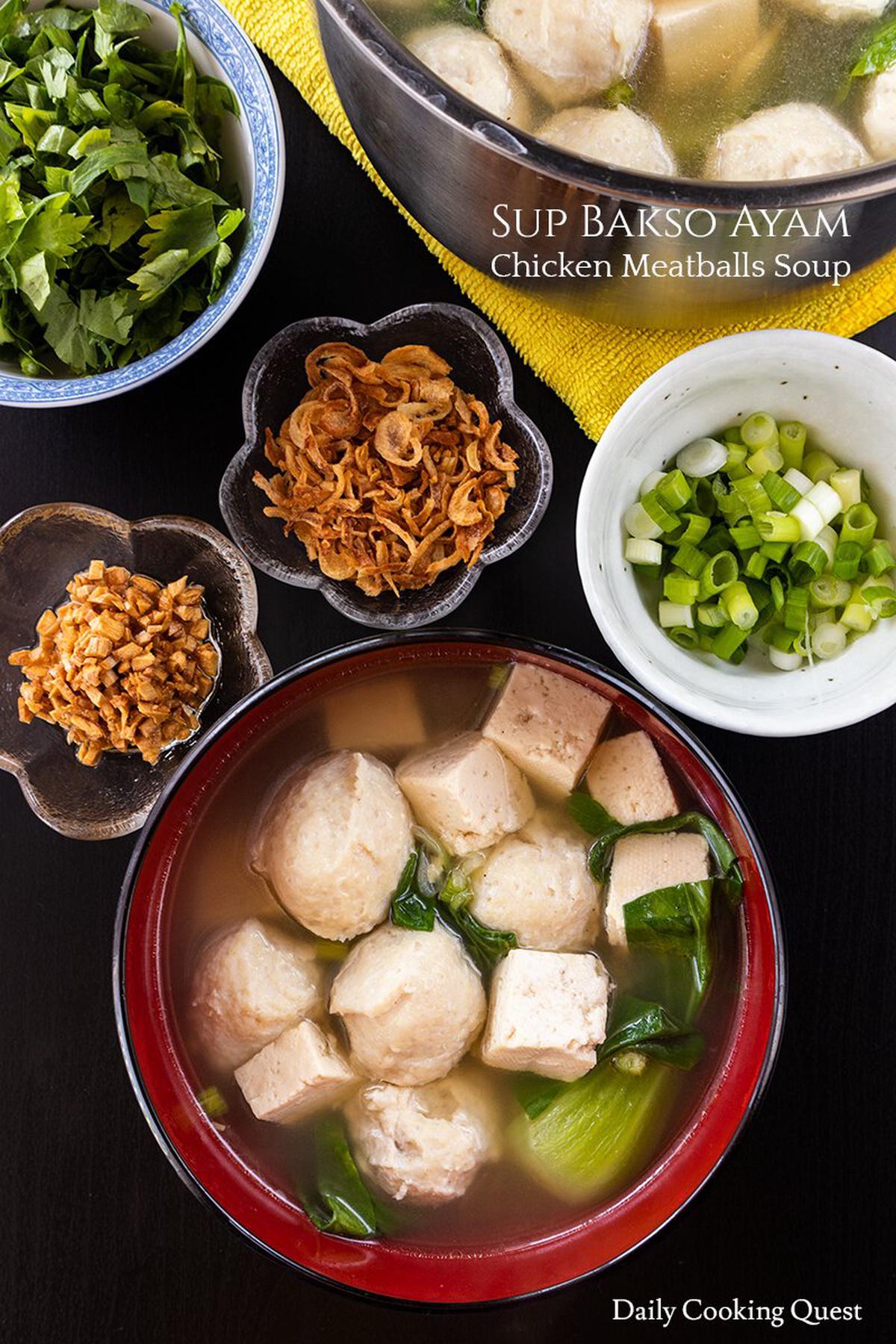 Bakso ayam (chicken meatballs)
We like our bakso (meatballs) bouncy and juicy. If you have access to Asian markets, you probably notice that the frozen aisle is usually stocked up with a variety of meatballs, from fish, shrimp, beef, chicken, pork, cuttlefish, e.t.c. You cand definitely buy them ready made, but if you are feeling adventurous, making your own bakso (meatballs) is not difficult and you can give my bakso ayam (chicken meatballs) recipe a try.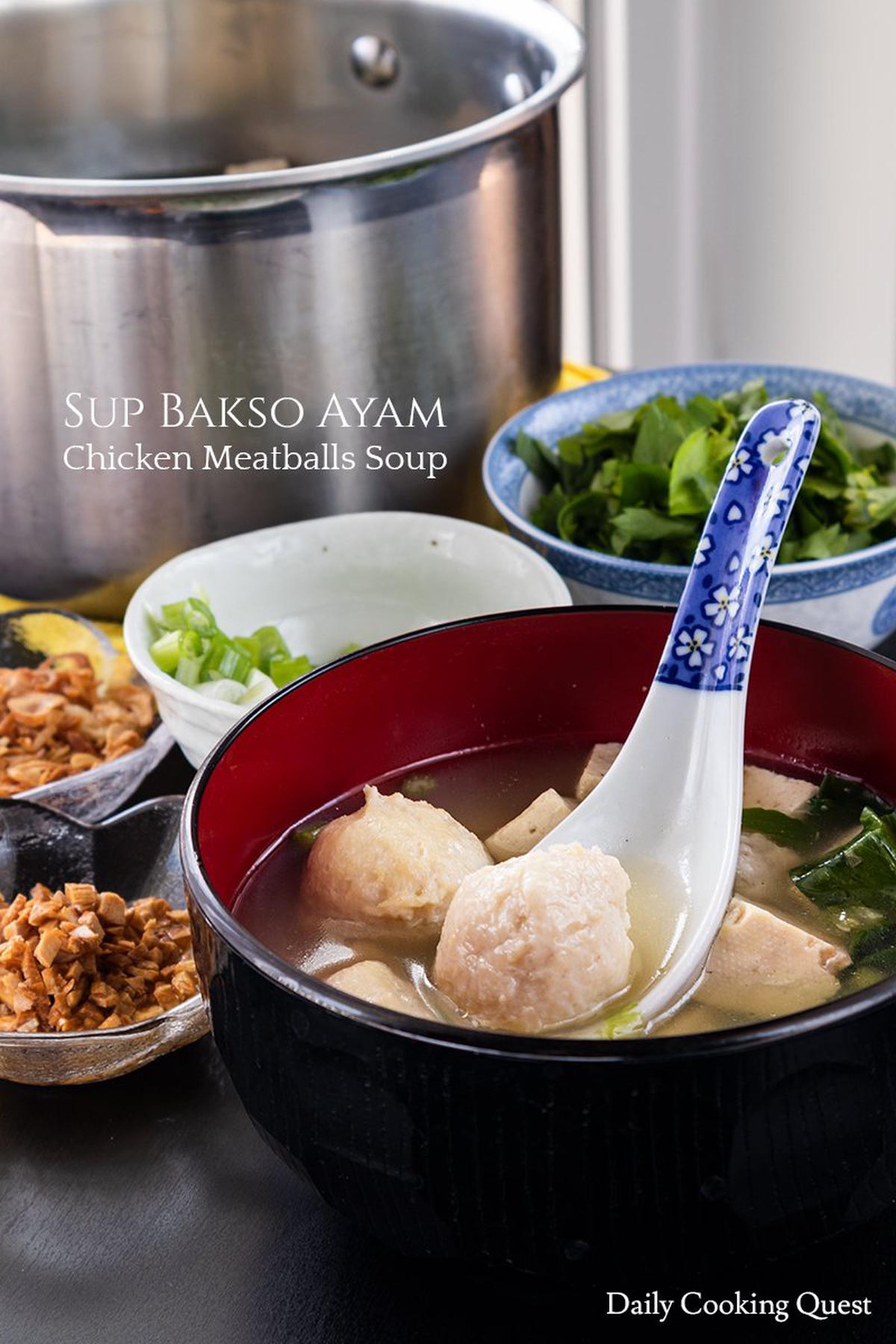 Make a noodle bowl
I usually enjoy my bowl of sup bakso ayam with steamed white rice, but I have to admit that it is much more common for people to boil some noodles and add into the bowl of soup to make a complete meal. The most popular noodles we use is rice noodles (Indonesian: bihun), followed with flat rice noodles (Indonesian: kwetiau), and finally egg noodles (Indonesian: bakmi). You can even try using udon, soba, or ramen. :)
Sup Bakso Ayam - Chicken Meatballs Soup
5.0 from 5 reviews
Ingredients
8 cups (2 liter) chicken stock
400 gram (~ 1 lb.) bakso ayam (Indonesian chicken meatballs)
1 block (~ 1 lb.) firm tofu, cut into cubes
3-4 baby bokchoy, washed and drained, cut into sections
2-3 teaspoon salt, or to taste
1-2 teaspoon sugar, or to taste
1/2 teaspoon ground pepper
Accompaniments
1/4 cup thinly sliced scallions
1/4 cup thinly sliced Chinese celery, or substitute with fresh cilantro leaves
3-4 tablespoon fried shallot flakes
2-3 tablespoon fried minced garlic
Instructions
Boil the chicken stock in a soup pot over medium heat.
Add chicken meatballs (bakso ayam) and tofu cubes. Cook until boiling.
Add bok choy, season with salt, sugar, and ground pepper.
Once it boils, turn off the heat. Adjust seasoning as needed.
Serve the soup hot with accompaniments.