Home / All Recipes / Indonesian / Sup Lobak Daging - Daikon and Beef Soup
Sup Lobak Daging - Daikon and Beef Soup
Thinly sliced daikon radish paired with cubed beef chucks make for an easy Indonesian sup lobak daging (daikon and beef soup) perfect for the cold weather.
Today's soup is nothing fancy, a simple pairing of thinly sliced daikon an stew cuts to make a simple and light soup. Stewing the beef until tender is key and I especially love it when the meat is so tender it kinda melts in my mouth. Another thing that I love is when I cut the daikon really really thin, they are almost transparent and very pleasing to look at in contrast to the rustic looking beef stews. Thinly sliced scallions and cilantro adds a nice fresh touch to the soup, so they not only make for a fine looking garnish, and I honestly believe that the soup is missing something without them.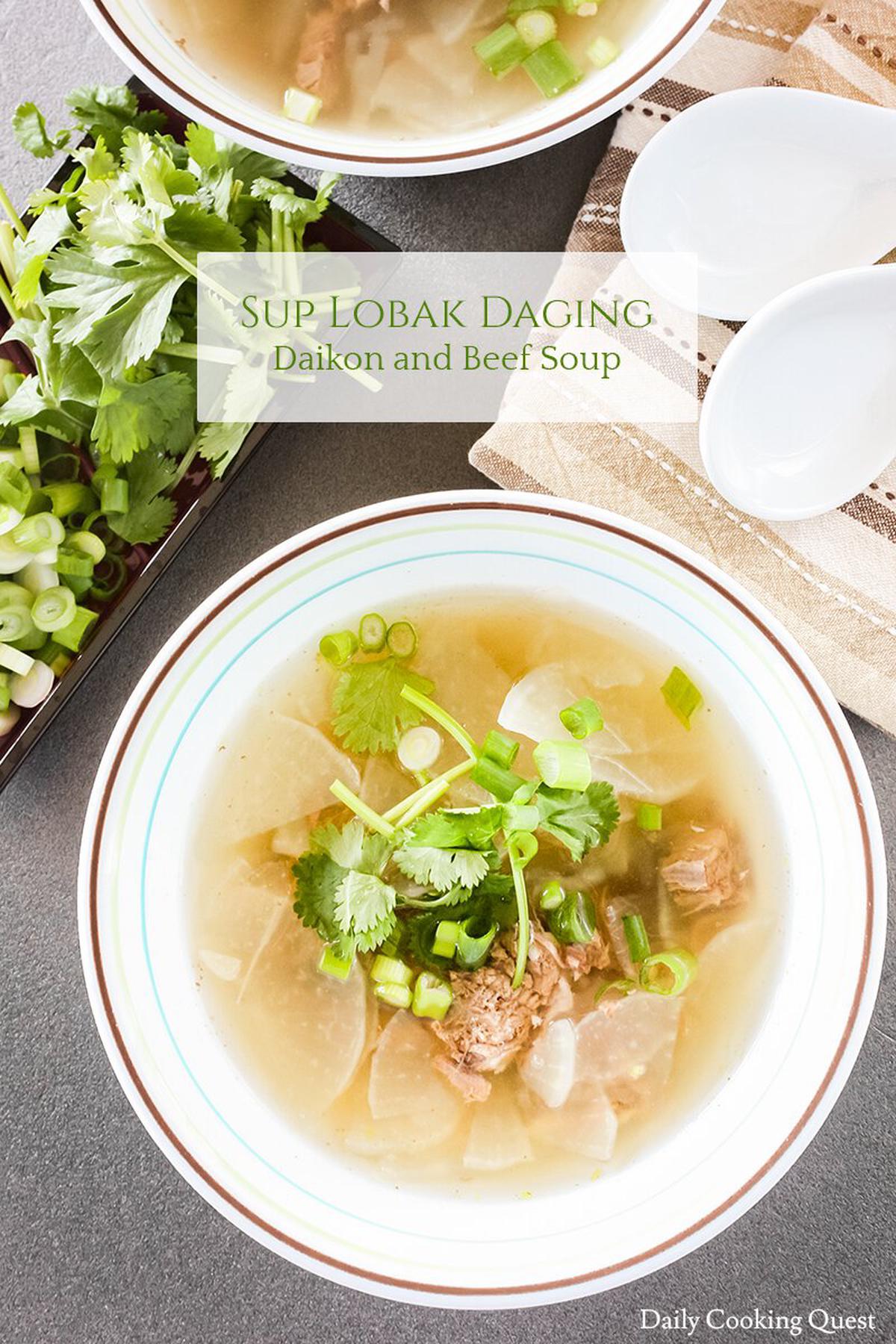 Normally I eat the soup as is, with a bowl of steamed rice, and a couple of dishes. But when I want a quick and simpler meal, I boil some rice noodles to make a rice noodle bowl for a quick and satisfying lunch, kind of like Vietnamese pho.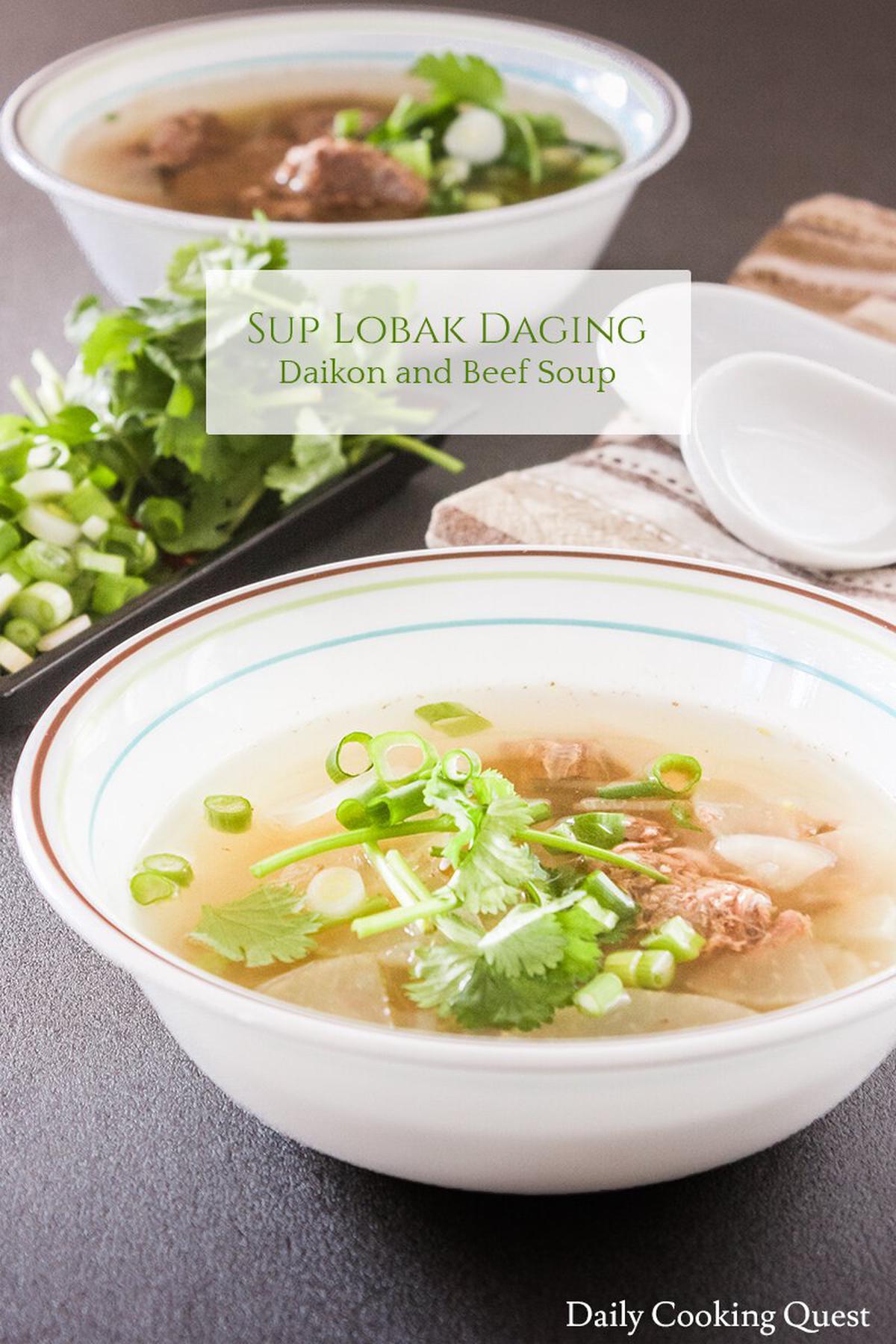 Sup Lobak Daging - Daikon and Beef Soup
5.0 from 5 reviews
Ingredients
8 cups (2 liter) water
400 gram beef stew cuts
2 tablespoon oil
2 cloves garlic, minced
1 inch ginger, minced
1 daikon (about 800 gram), peeled, halved, thinly sliced
1 to 1 1/2 tablespoon salt
1/2 tablespoon sugar
1/2 teaspoon ground pepper
1/2 teaspoon ground nutmeg
Garnish
2 scallions, thinly sliced
4 stalks cilantro, thinly sliced
Instructions
Boil together water and beef in a pot. Reduce heat and simmer until beef is cooked and tender, about 1 hour.
[Optional step] Scoop out the beef with slotted spoon, strain the soup to remove impurities and get a clear soup stock. Then return both the strained soup and beef into the pot, and bring to a boil.
Heat oil in a frying pan on a medium heat. Sauté garlic and ginger until fragrant and browned, about 3 minutes. Add this into the soup.
Add thinly sliced daikon, and season with salt, sugar, ground pepper, and ground nutmeg. Cook until daikon is cooked and look transparent. Adjust salt/sugar/pepper as needed.
Turn off heat. Serve the soup hot with garnishes.