Home / All Recipes / Japanese / Susu Edamame - Edamame Milk
Susu Edamame - Edamame Milk
This lovely green-colored milk is made from fresh edamame. The milk tastes like regular soy milk, but with a very pretty natural green color from edamame.
I love soybean milk, and this edamame milk has a really similar taste to that, which is not surprising giving that when matures, edamame turns into soybean, right? I like how easy this recipe is, and since I am making it from scratch, it is 100% natural without any hidden preservatives. ♥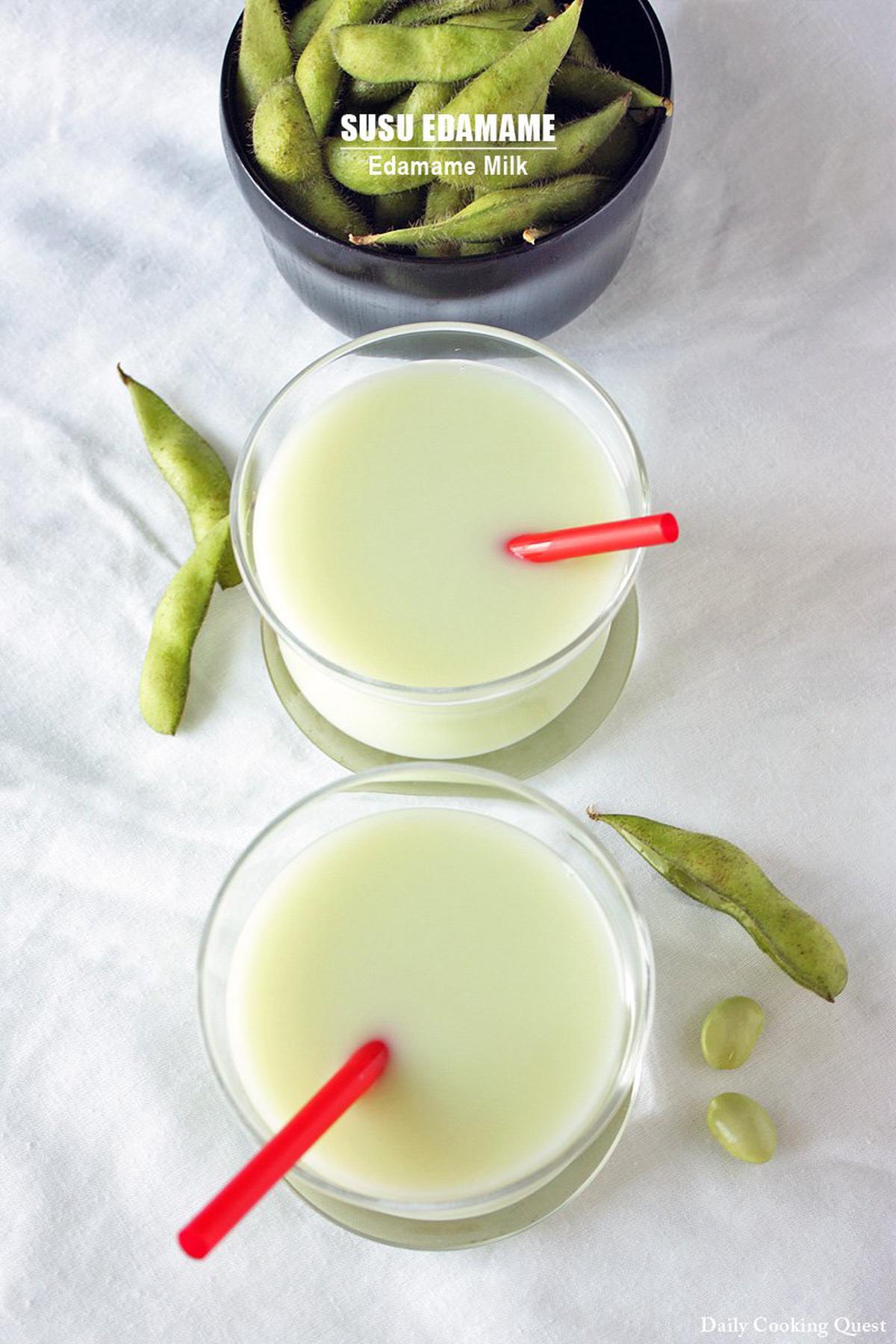 This recipe is from a brochure promoting edamame. There were a couple of really nice sales people giving free edamame milk and kindly explain how to make the milk, and then I was handed a brochure with the said recipe. So… since the edamame was also being heavily discounted due to the promotion, I thought why not. ;) And yes, it is super easy if a tad tedious opening all those pods, but I am proud with the result, exactly the same as the one I tried in the store. Also, this edamame milk is a nice dairy-free milk, perfect for vegans!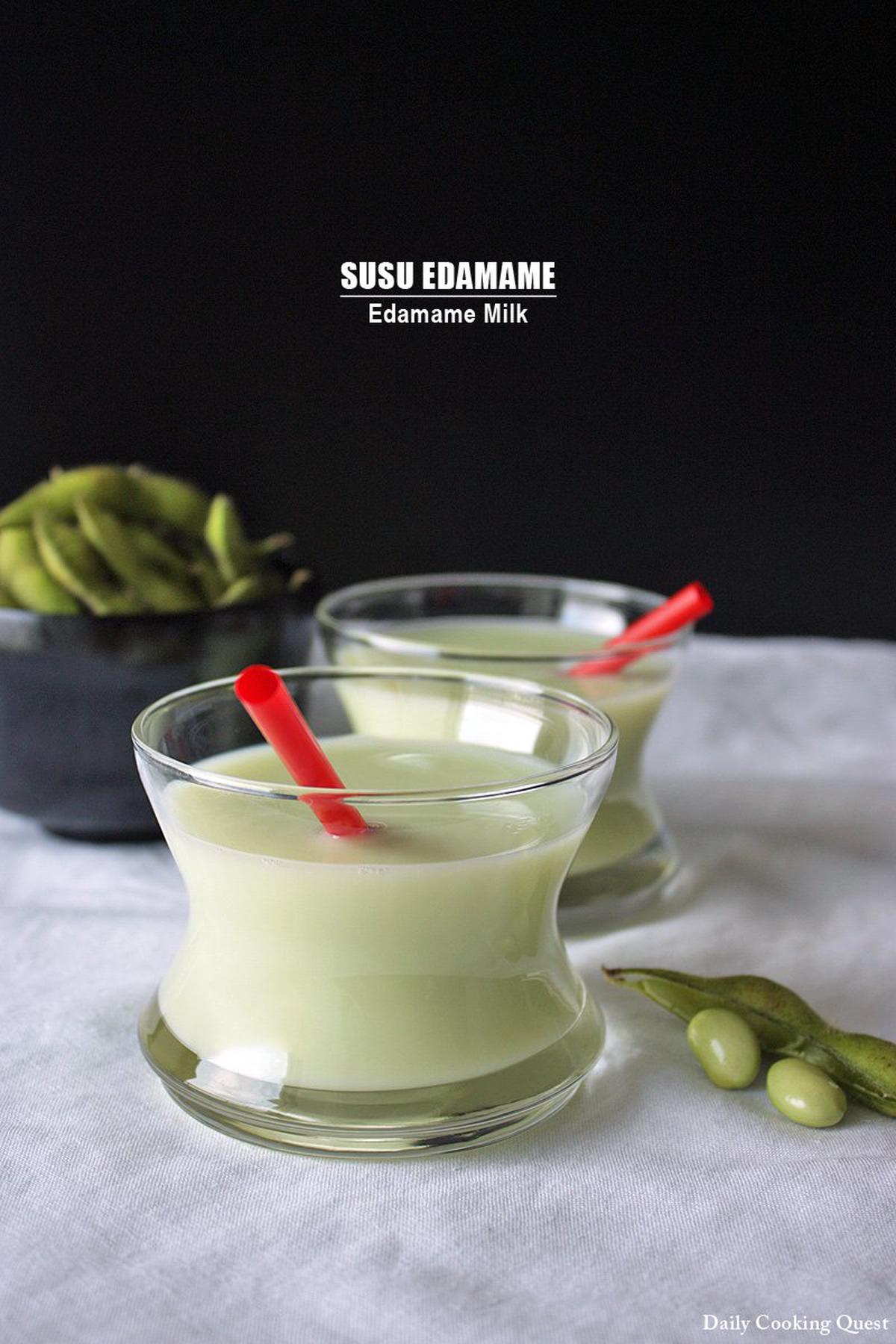 Susu Edamame - Edamame Milk
5.0 from 5 reviews
Ingredients
200 gram edamame, minus the pods
8 cups (2 liter) water
2 pandan leaves, knotted
8 tablespoon sugar, or to taste
Instructions
Soak edamame in plenty of water for 6 hours, or overnight.
Drain, then transfer the edamame in a blender. Top with 4 cups of water and process until smooth. Line a strainer/colander with muslin cloth (or a thin kitchen towel), pour the processed edamame through the strainer/colander, squeeze to get every last drop of the liquid.
Return the edamame pulp back to the blender, top with another 4 cups of water, and repeat the process (step 2) one more time.
Bring the edamame liquid and pandan leaves to a boil on low to medium heat. Once it boils, let it simmer for 5 more minutes.
Turn off heat, then add the sugar and stir until the sugar has fully dissolved. Serve immediately, or chilled in the fridge.