Home / All Recipes / Japanese / Taro Root Tumbles - 里芋の煮っ転がし
Taro Root Tumbles - 里芋の煮っ転がし
Taro root (satoimo - 里芋) is a tuber plant, about the size of a small fist, with fibrous hair similar to coconut. It has a firm white flesh, very starchy and slimy. This plant has been consumed since a very long time ago, all the way back to the Jomon period, before rice was a common staple.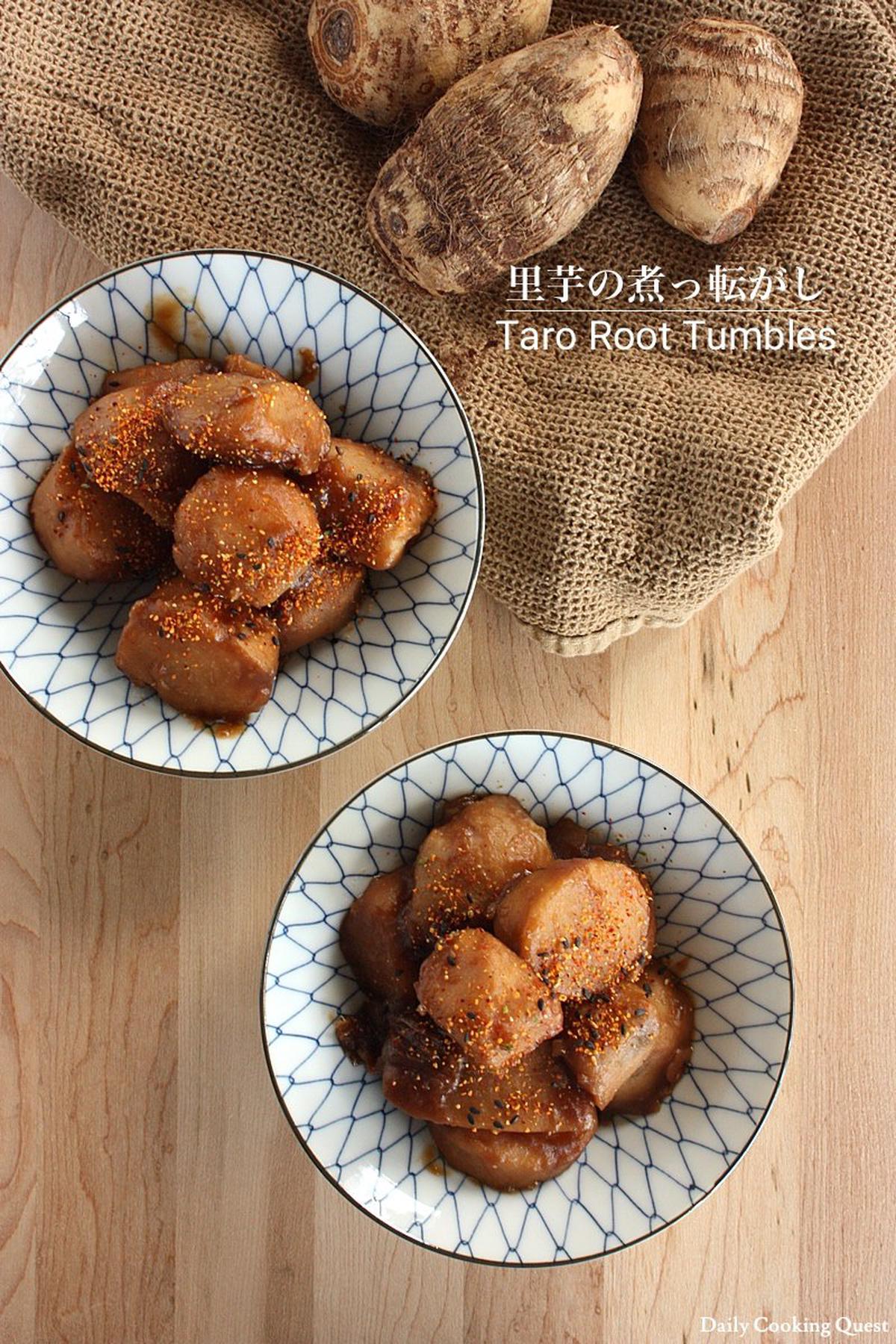 This recipe is a simple way to prepare satoimo, but it is quite delicious. Sometimes, I like to add satoimo and mushroom to my miso soup to make it more hefty. It used to be harder to find satoimo in the US, but the past couple of years it has become easier and easier to find them in Asian grocery stores. I even spotted really nice ones in an Indian grocery! If you can find them, you should give this recipe a try :)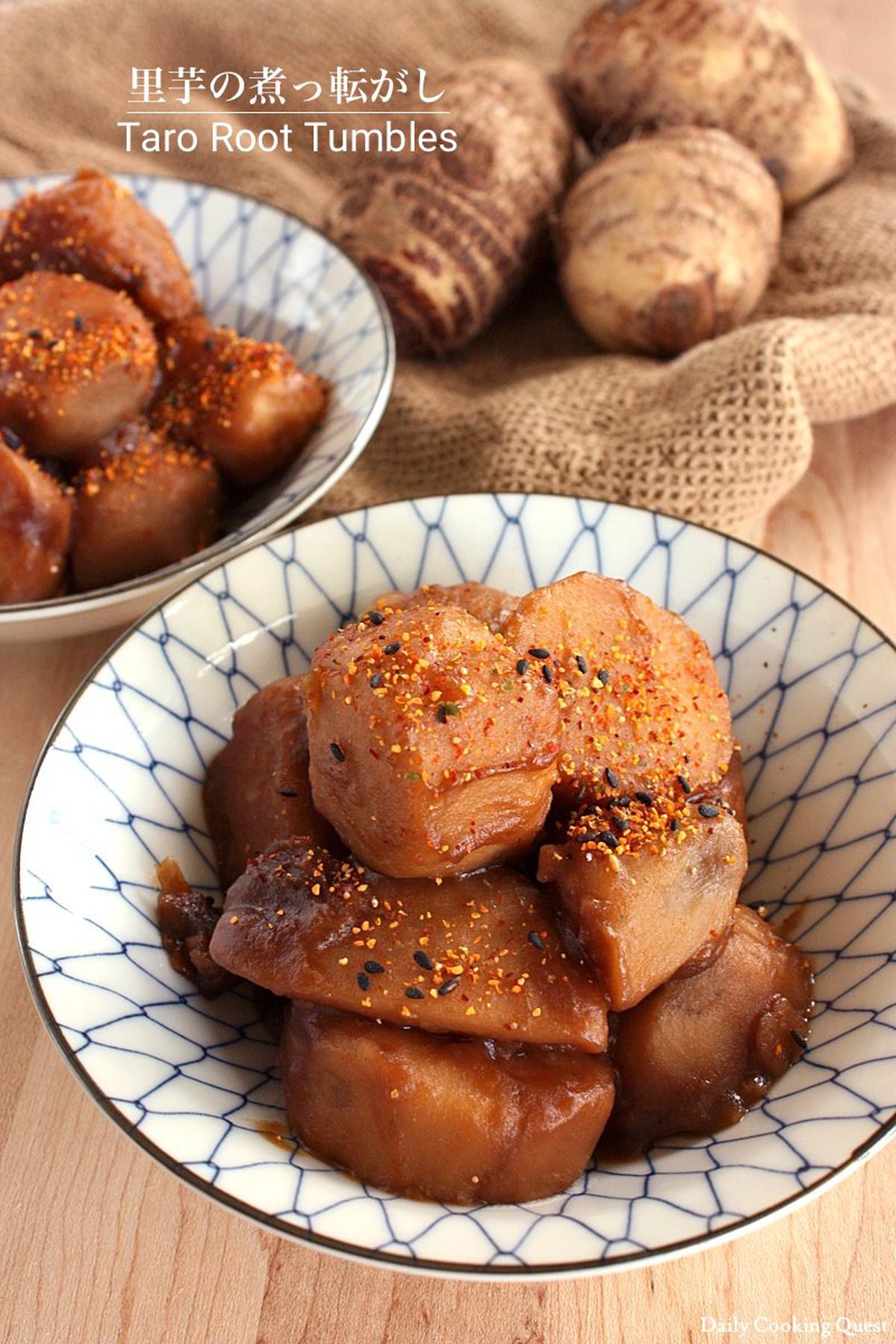 Taro Root Tumbles - 里芋の煮っ転がし
Ingredients
600 gram taro root (satoimo - 里芋)
400 ml dashi stock
3 tablespoon sugar
2 tablespoon mirin
3 tablespoon soy sauce
nanami togarashi (optional)
Instructions
Peel taro root and cut into wedges.
Parboil taro root in a pot of boiling water, strained and return the taro root to the pot.
Add dashi stock, sugar, and mirin to the pot. Cover with a drop lid (otoshibuta), and heat on medium. Once it boils, cook for 10 minutes. Then add soy sauce, mix well, and continue cooking, uncovered, until the sauce becomes a glaze that coats the taro root.
Transfer to a serving dish, sprinkle with nanami togarashi, and served with steamed white rice.