Home / All Recipes / Indonesian / Telur Bumbu Kemangi - Eggs with Spicy Basil Sauce
Telur Bumbu Kemangi - Eggs with Spicy Basil Sauce
Growing up, lemon basil (Indonesian: daun kemangi) is among the many things that I simply didn't like. It is quite strange that it is now showing up everywhere in my dishes, and I actually love it. It's like coffee in a sense, I couldn't stand it much when I was younger, but now I cannot live without it. Maybe my taste buds get slightly more sophisticated (well, one can always hope, right? ;), or maybe it is an acquired taste, like sushi. But whatever the case is, I don't mind eating this herb anymore, not even when they are presented to me raw! ♥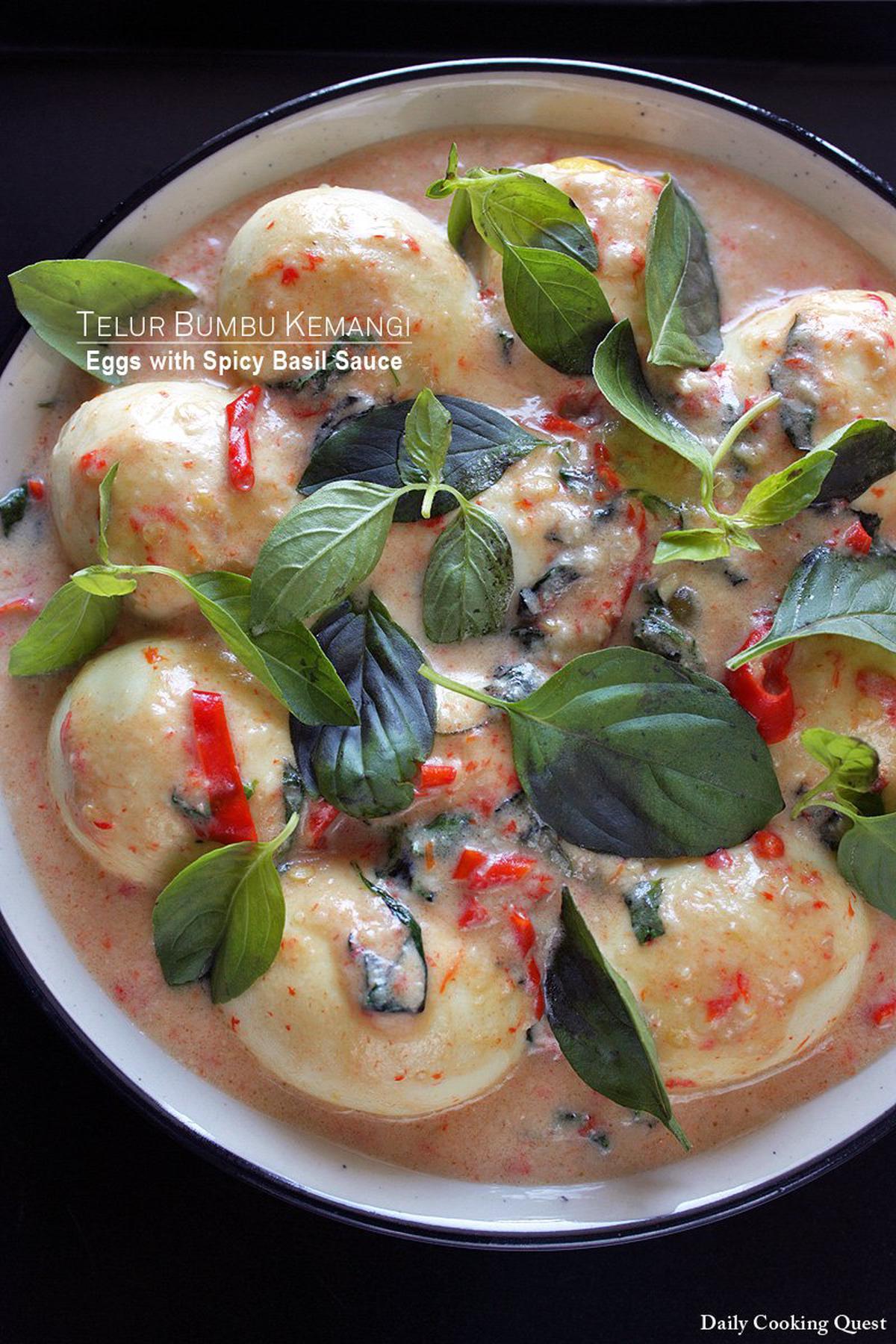 I know that some people cannot stand this herb, feel free to skip the leaves since it will still be a really great egg dish. And for traditionalists out there, the eggs are supposed to be deep fried first until a crispy skin develops, do so if you like eggs with crispy skin. Enjoy!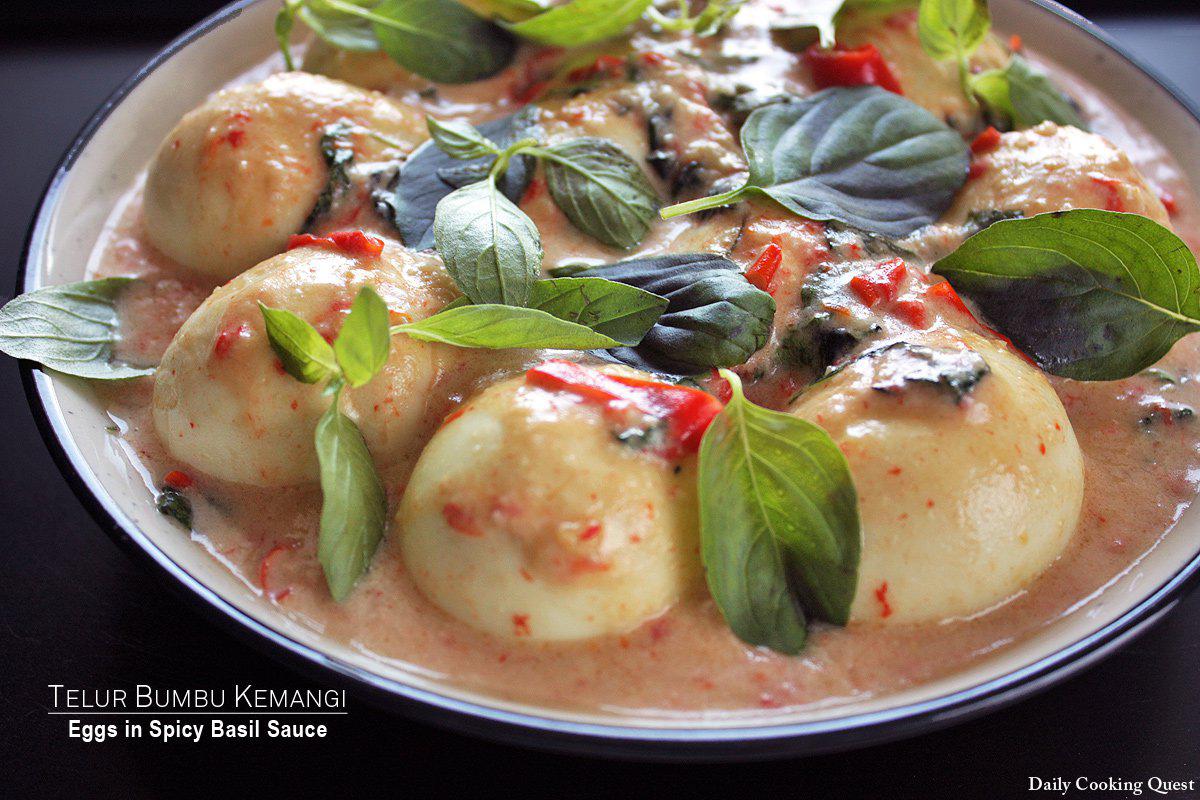 Telur Bumbu Kemangi - Eggs with Spicy Basil Sauce
Ingredients
2 tablespoon oil
2 bay leaves (Indonesian: daun salam)
2 lemongrass (Indonesian: sereh), bruised and knotted
2 red anaheim chilies (Indonesian: cabe merah besar), sliced diagonally
2 bird eye chilies (Indonesian: cabe rawit)
1 tablespoon tamarind juice (1 teaspoon tamarind + 1 tablespoon water), remove pulp and pits
500 ml coconut milk (Indonesian: santan)
10 hard boiled eggs (Indonesian: telur rebus)
1 teaspoon salt, or to taste
1 teaspoon sugar, or to taste
1/4 cup lemon basil leaves (Indonesian: daun kemangi), reserve 8 to 10 leaves for garnish
Grind the following into spice paste
8 shallots (Indonesian: bawang merah)
4 cloves garlic (Indonesian: bawang putih)
2 candlenuts (Indonesian: kemiri)
Instructions
Heat oil and sauté spice paste, bay leaves, lemongrass, anaheim chilies, and bird eye chilies until fragrant. About 5 minutes.
Add tamarind juice and coconut milk, mix well, and bring to a boil.
Add eggs, season with salt and sugar. Reduce heat and simmer until the sauce has reduced and thickened and become creamy. It should be able to coat the back of a wooden spoon.
Add lemon basil leaves, stir, and cook until wilted. Turn off heat, transfer to a serving plate, and garnish with the reserved lemon basil leaves.