Home / All Recipes / Indonesian / Telur Dadar Gulung
Telur dadar gulung or rolled fried egg is a super simple dish that anyone can make and you need only eggs, a bit of salt, a bit of oil, and a frying pan for this. Ready in 5 minutes (at most) and looks pretty to boot :)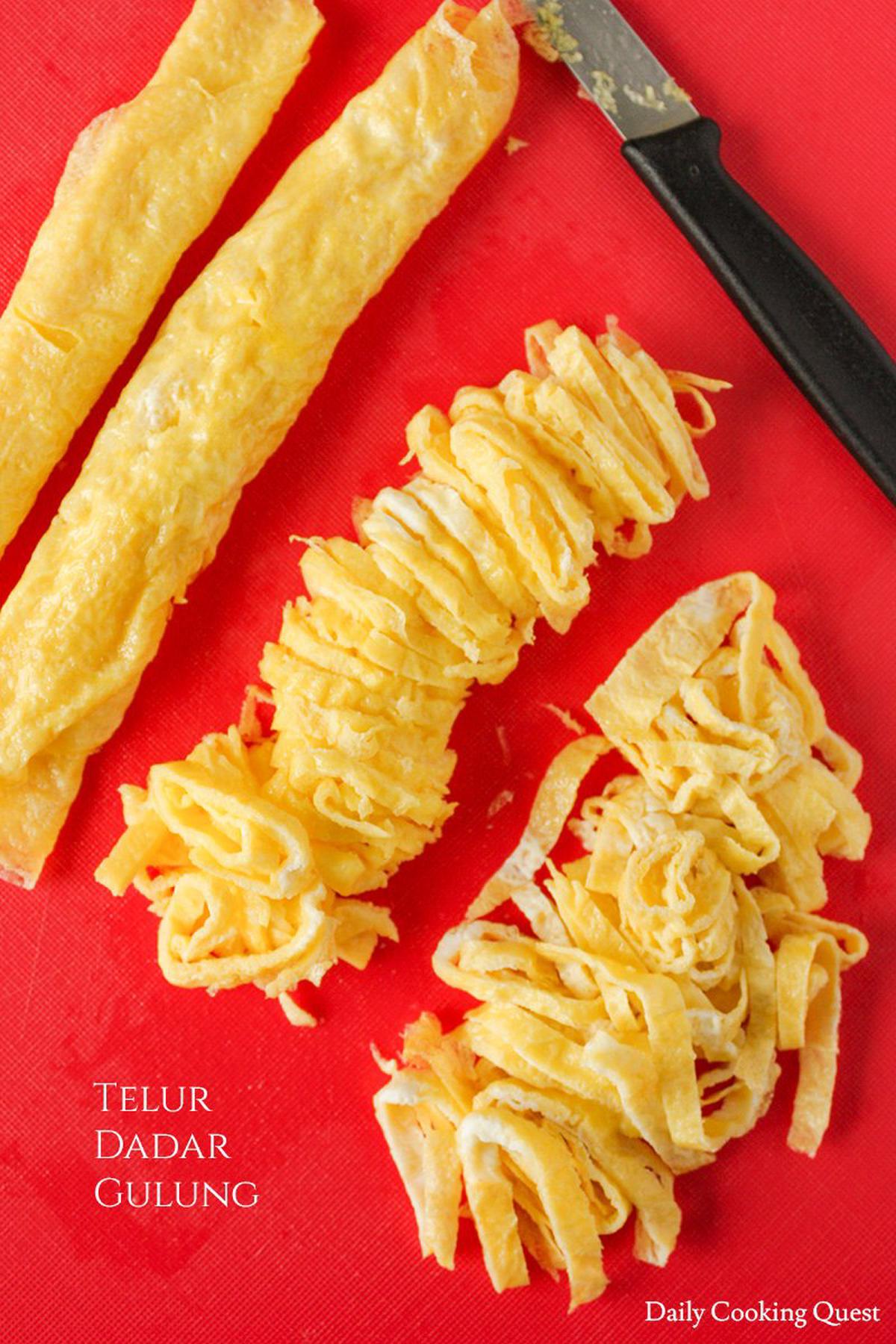 Telur Dadar Gulung
Ingredients
3 egg
½ teaspoon salt
cooking oil
Instructions
Beat egg and salt in a bowl.
Heat a frying pan on medium heat, lightly brush the pan with some oil. Pour a third of the egg on the frying pan and make a thin layer of crepe. Once the egg is set, which is very fast (about 10-15 seconds), quickly slide it out to a chopping board. Repeat two more time.
Roll each of the crepe and slice thinly. Ready to be served.