Home / All Recipes / Japanese / Tempura
Prepare your own tempura batter at home with only egg yolk, ice water, and all-purpose flour. And learn the technique to create crispy and light tempura.
Tempura (てんぷら) is a Japanese dish made from deep frying seafood and vegetables in batter. Shrimp is probably the most iconic of the tempura ingredients, but you can also use other seafood like squid, scallop, and fish fillet. For vegetables, my favorite ingredients are kabocha and sweet potato, although fresh shiitake mushroom, bell pepper, shisho leaf, lotus root, and eggplant are also commonly used.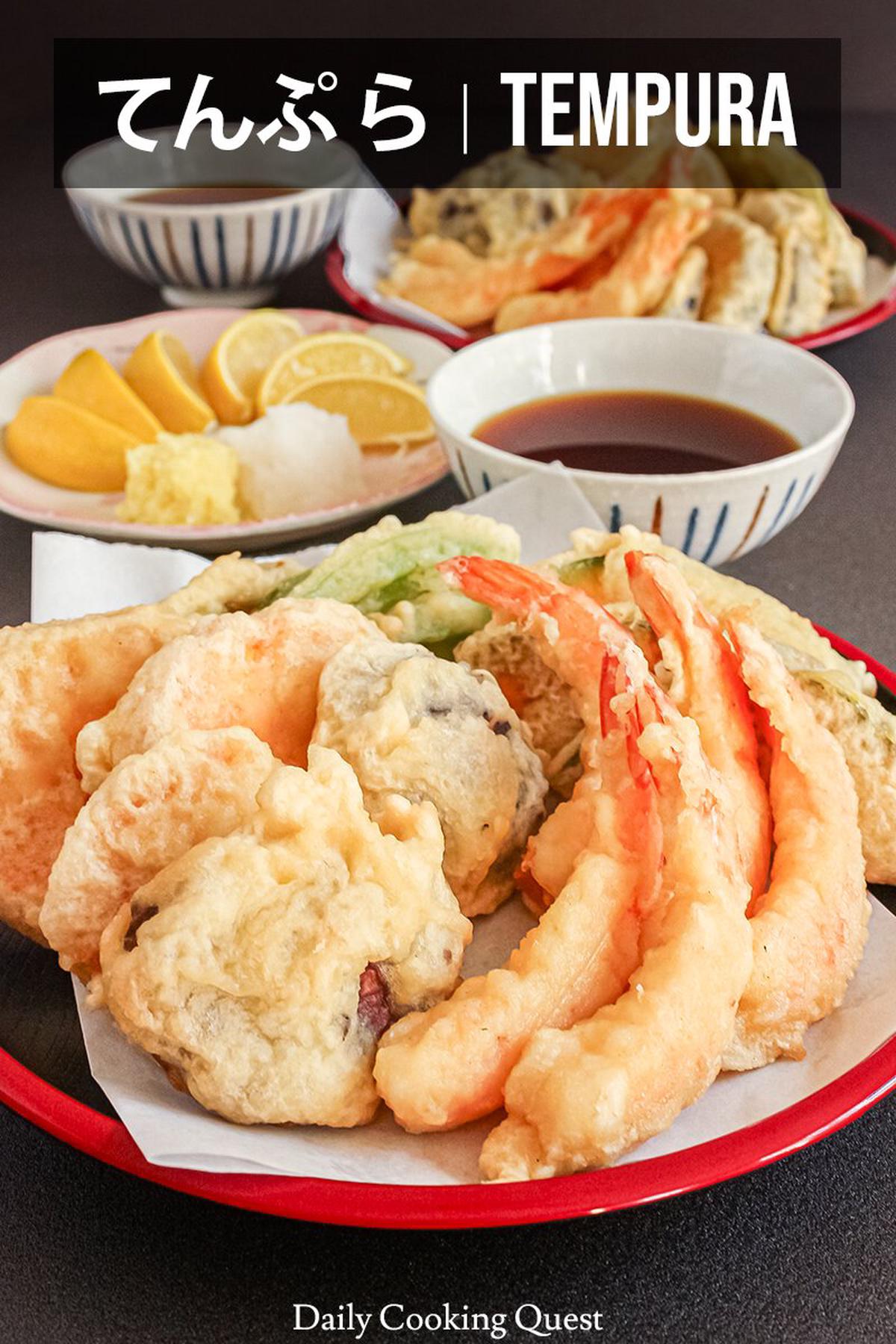 How to achieve crispy tempura skin
To key to getting a really crispy tempura skin is to make sure that the batter is really cold. Use ice water plus a couple of ice cubes to mix the batter if possible. When the temperature is especially hot, it helps if the batter bowl is placed inside another bowl filled with ice cubes to keep the temperature down. Another useful tip is make sure not to over mix the batter since this leads to the formation of gluten making the tempura skin chewy instead of crispy. Even if you think your batter is still lumpy, it will be okay.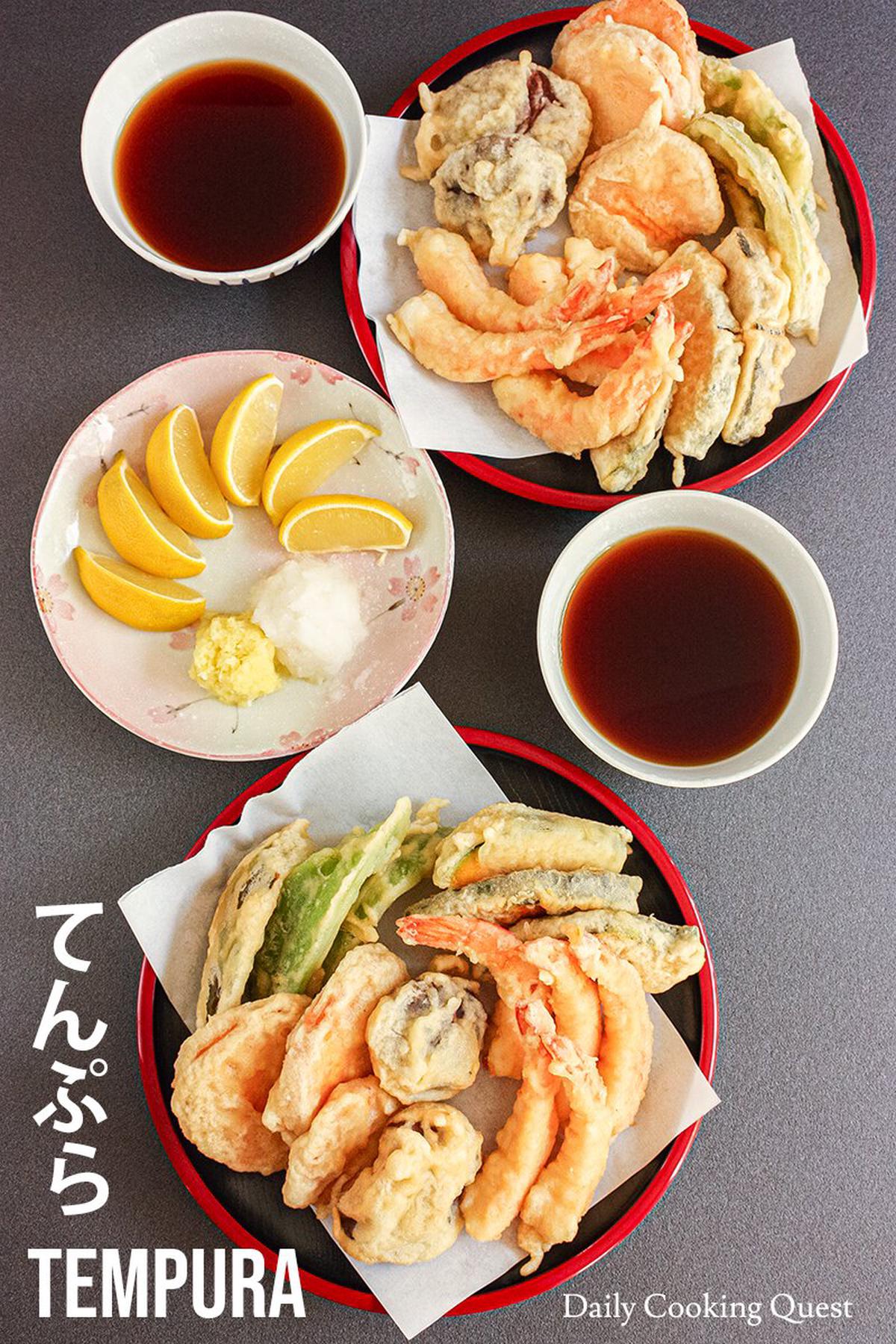 Tempura
5.0 from 6 reviews
Ingredients
8 shrimps, shelled, deveined, leave the tails intact
8 fresh shiitake, remove stems
100 gram kabocha, cut into 1 inch slices
100 gram sweet potato, cut into 1 inch slices
2 green bell peppers, quarter each lengthwise, remove seeds and stems
all purpose flour
Batter
1 egg yolk
1 cup ice water
1 cup all purpose flour
Dipping sauce
4 tablespoon mirin
1 1/4 cup dashi
4 tablespoon soy sauce
Condiments
6 tablespoon grated daikon
1 tablespoon grated ginger
lemon wedges
Instructions
To make the dipping sauce, boil mirin, then add dashi and soy sauce. When it boils again, turn off heat and let cool.
To make the batter, mix together egg yolk and ice water with a chopstick. Then add flour and mix lightly.
Heat oil to 170 Celsius (340 Fahrenheit). Dust shrimps and vegetables with flour, dip in batter, and deep fry. The shrimps should take about 10 seconds, shiitake 1 minute, kabocha and sweet potato 2 minutes, and green bell peppers 30 seconds.
Arrange fried items on a plate and serve with dipping sauce and condiments.