Home / All Recipes / Indonesian / Terong Balado - Eggplants with Chili Sauce
Terong Balado - Eggplants with Chili Sauce
Hot and spicy terong balado (eggplants with chili sauce) just like the one you get in a decent Padang restaurant.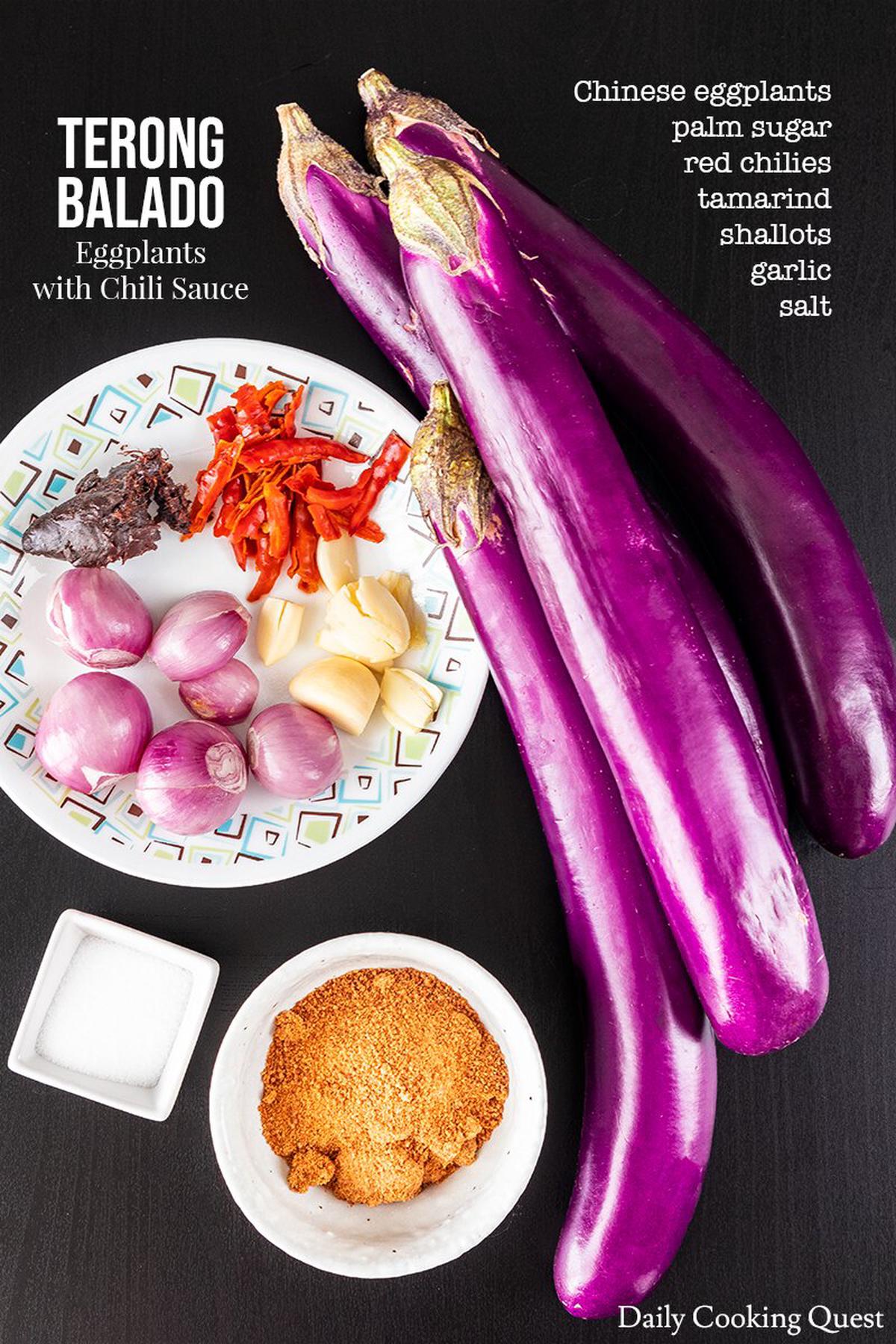 Walk into any decent Padang restaurant, and you will be greeted with mountains of delicious food of your choosing. I'm talking rendang sapi, gulai nangka, soto Padang, kalio ayam, ayam pop, ayam bakar, sambal lado, and yup, balado.
Balado is a red hot spicy sauce that you can use to stir fry all kind of food, with prawns, squids, eggs, potatoes, and eggplants being the most popular choice. I'll share with you how to prepare terong balado (eggplants with chili sauce) in this recipe, but feel free to use it any way you like it.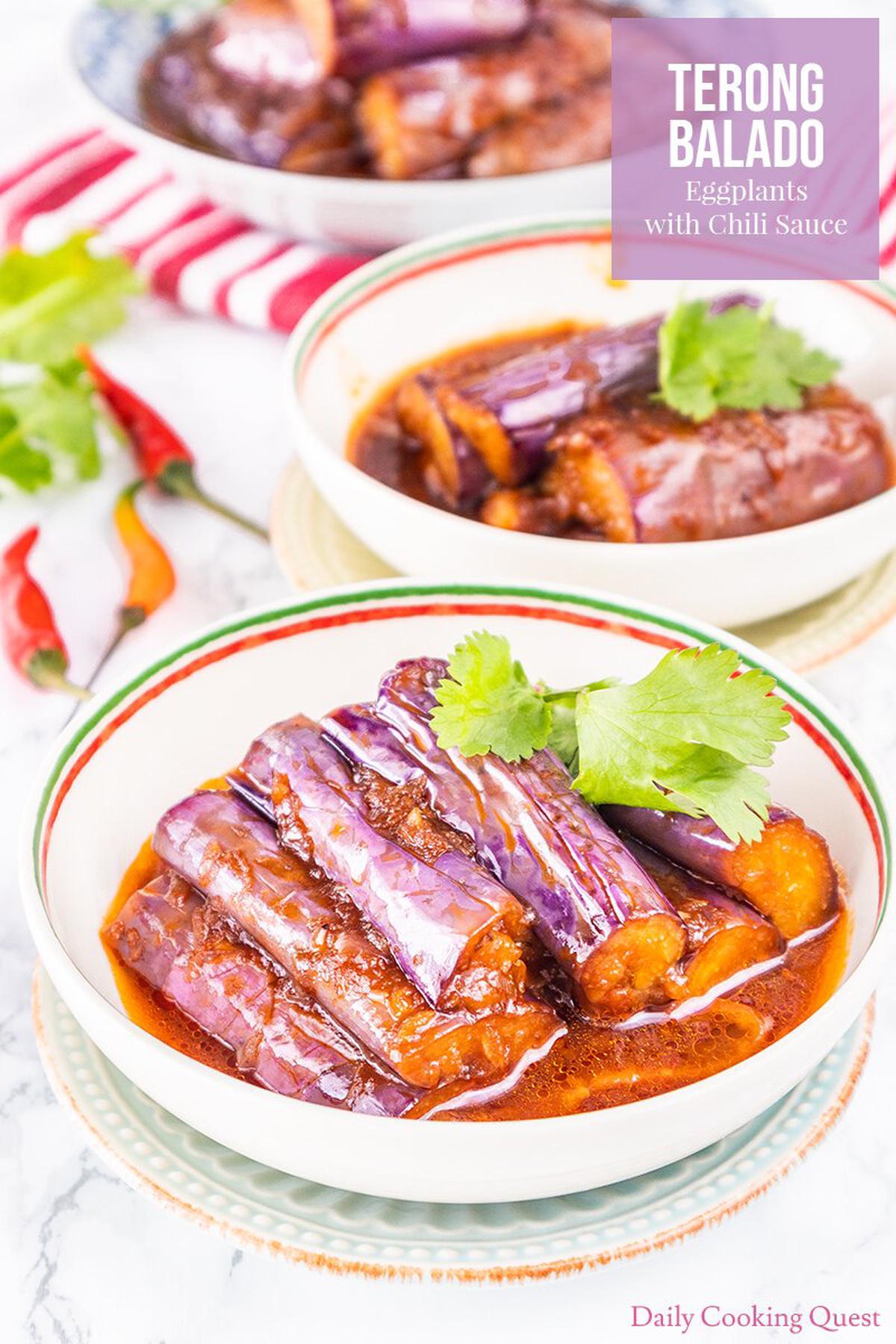 How to prepare eggplants for a balado
For terong balado, you want to use Chinese eggplants, which are more slender and have softer skin compared to regular US eggplants.
The first thing to do is to remove the stems from the eggplants, then cut into bite-size wedges, and soaked in salty cold water to prevent the flesh from turning brown.
Next step is to deep fry eggplants for 1 to 2 minutes to bring out the color.
The final step is to cook the balado sauce and then stir fry the deep fried eggplants in the sauce.
You will want plenty of steamed white rice to go with your terong balado. Enjoy! ♥
Terong Balado - Eggplants with Chili Sauce
5.0 from 12 reviews
Ingredients
4 Chinese eggplants (about 750 gram)
8 tablespoon cooking oil
20 gram tamarind, dissolve with 2 cups of warm water
Grind the following into spice paste
100 gram shallots
5 cloves garlic
2 teaspoon salt
Instructions
Quarter eggplants lengthwise and cut into bite size pieces. Soak in cold water that has been sprinkled with plenty of salt to prevent eggplant flesh from turning into brown color.
Heat cooking oil in a wok on high heat. Pat dry eggplants and fry for about 2 minutes to bring out the color. Drain over a wire rack to remove excess oil, and set aside.
Remove the oil from the wok and leave about 1 tablespoon of oil. Heat the oil and stir fry the spice paste until fragrant, about 2-3 minutes.
Pour the tamarind juice and add the palm sugar. Boil for about 2-3 minutes.
Toss in the fried eggplants and boil again for another 2 minutes. Remove from heat and serve with steamed white rice.