Home / All Recipes / Thai / Thai Panang Curry Chicken
Thai Panang Curry Chicken
Among the many Thai curries, panang curry is the mildest, a perfect entry for those who start venturing into Thai cuisine. Since Thai cuisine is generally quite popular, almost as popular and as ubiquitous as Chinese and Japanese cuisines, a lot of supermarkets and grocery stores carry multitude array of Thai curry pastes, which typically include red curry, yellow curry, green curry, and of course panang curry. Be warned that usually Thai curry pastes will include shrimp paste, definitely not vegetarian. Unfortunately, you will need to make your own paste if you are vegan or vegetarian.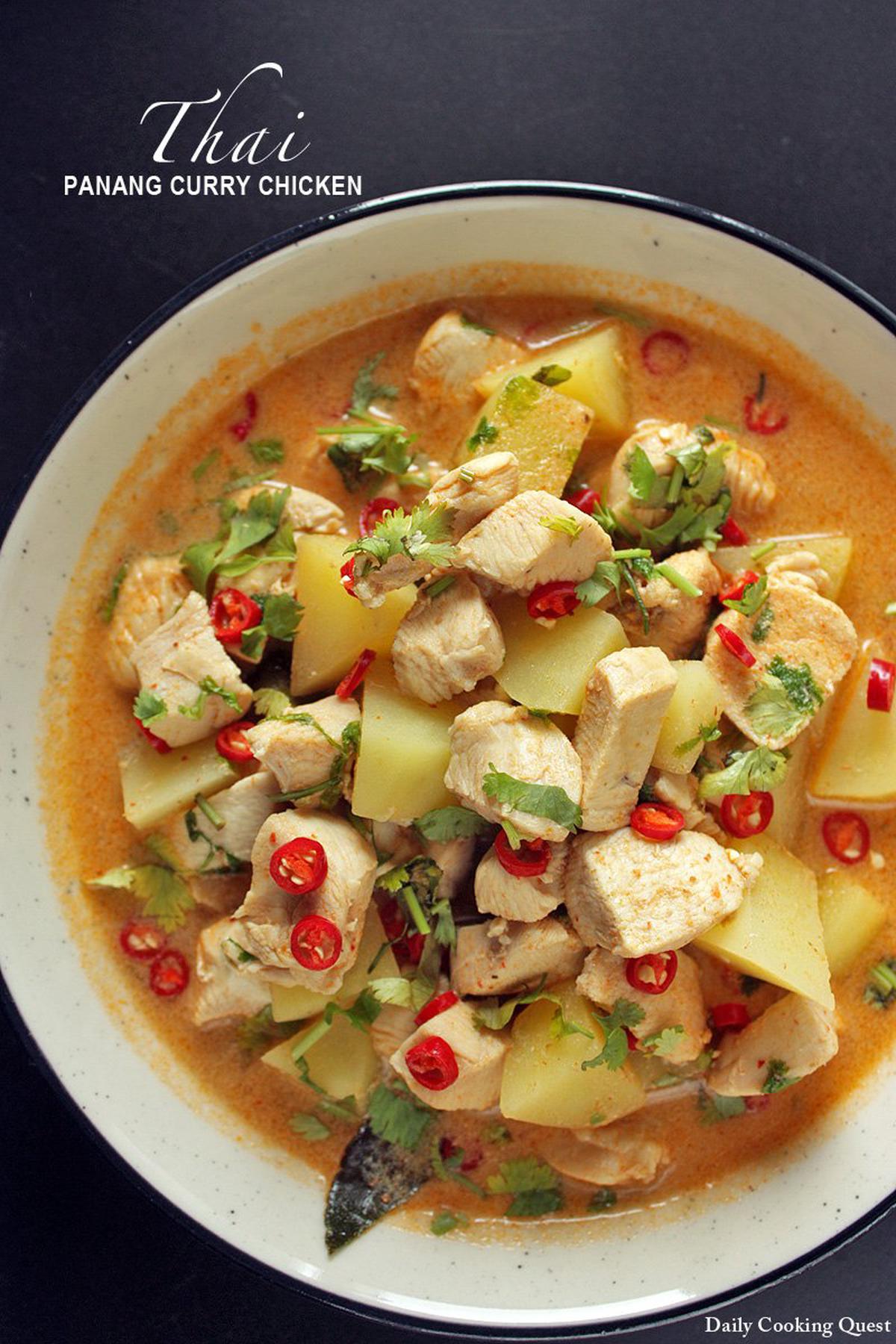 The great thing with Thai curries is that it is so versatile, you can use almost any kind of meat, from chicken, beef, pork, seafood, and even tofu. As for the supporting vegetables, you can choose from potatoes, Thai eggplants, bamboo shoots, and mushrooms just to name a few. I love to keep several of these curry pastes handy in my fridge since I can cook up a storm even when pressed for time. And the best thing is, almost everyone loves Thai curries. ♥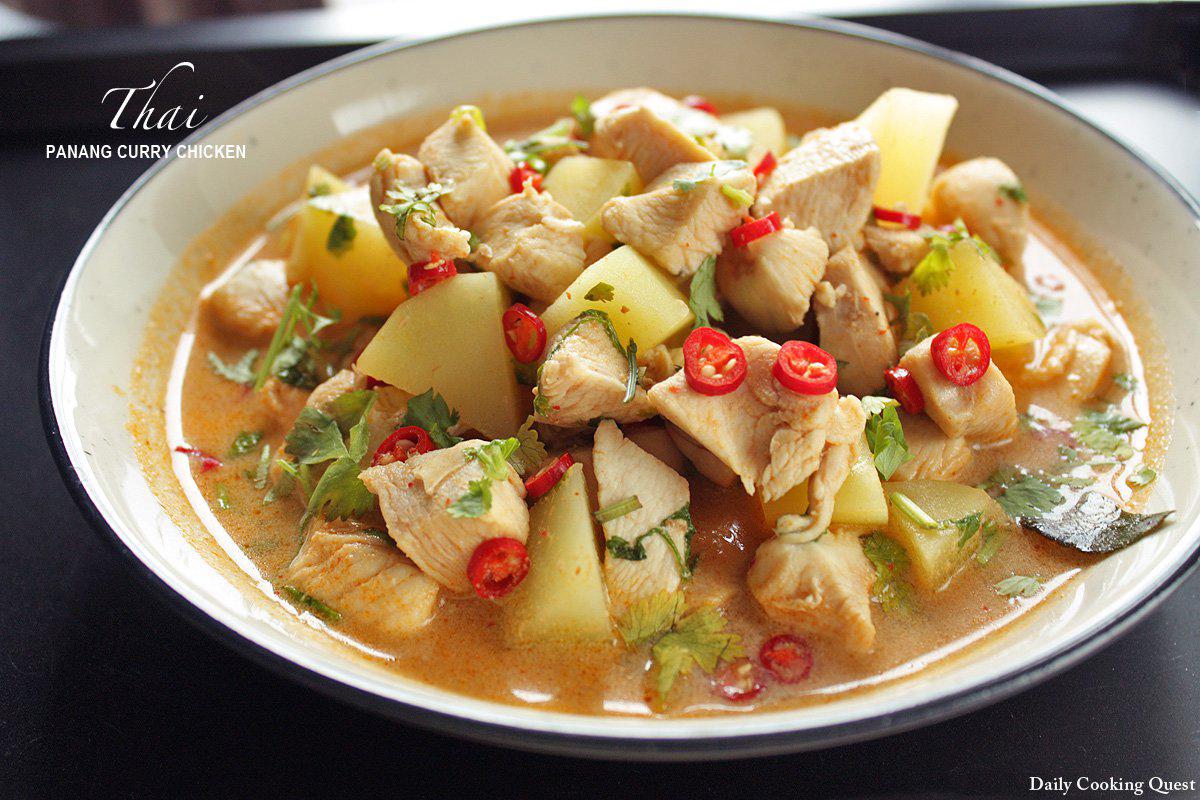 Thai Panang Curry Chicken
Ingredients
500 ml coconut milk (Indonesian: santan)
2 tablespoon Thai panang curry paste
2 tablespoon fish sauce (Indonesian: kecap ikan)
1 1/2 tablespoon palm sugar (Indonesian: gula Jawa)
500 gram skinless boneless chicken breast, cut into cubes
1 potato (Indonesian: kentang), peeled and cut into cubes
5 kaffir lime leaves (Indonesian: daun jeruk), torn each into 2 halves
Garnish
2 red cayenne chilies (Indonesian: cabe keriting merah), thinly sliced
2 tablespoon chopped coriander leaves (Indonesian: daun ketumbar)
Instructions
Pour 250 ml coconut milk to a pan, add bring to a boil.
Add the curry paste, fish sauce, and palm sugar. Stir to mix.
Add chicken and cook until no longer pink.
Pour the rest of 250 ml coconut milk, and add the potatoes. Cook until boiling.
Add kaffir lime leaves, cover, reduce heat, and simmer until chicken and potatoes are fully cooked.
Turn off heat, transfer to a serving bowl and garnish with chopped chilies and coriander leaves.