Home / All Recipes / Chinese / Tofu and Mushroom Soup
In my family, we love tofu and mushroom to death, so there are probably a never ending of favorite recipes that get reworked over and over and sometimes it evolves into something new like this. This soup looks like an egg drop soup, but there is actually no egg in this soup. The "egg" is made from shaved silken tofu, definitely healthier then regular egg drop soup. Maybe you can try serving this and see how many people actually managed to guess that they are eating tofu instead of egg. ♥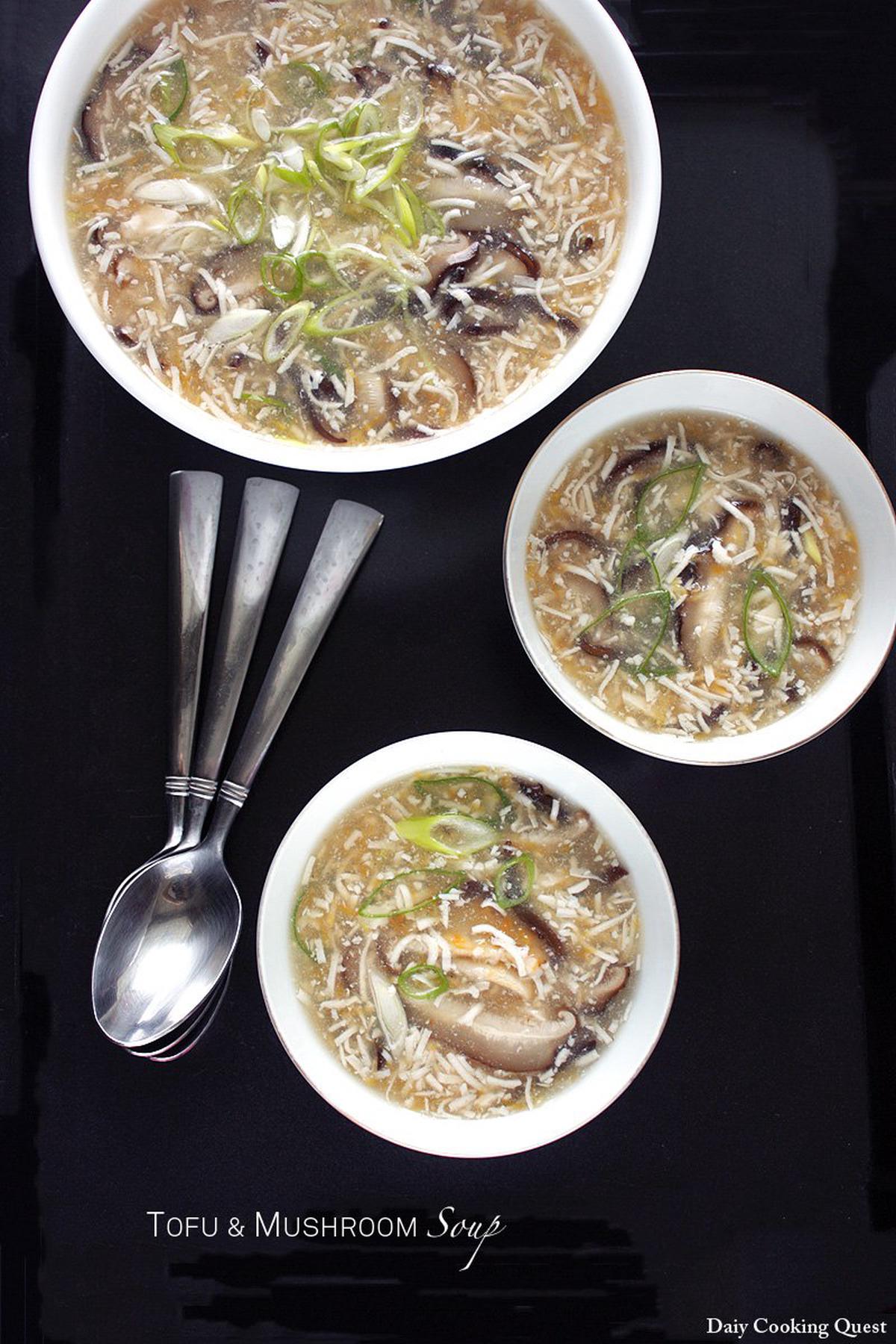 Tofu and Mushroom Soup
Ingredients
4 cups water (or chicken stock for non-vegetarian version)
100 gram wood ear mushroom (Indonesian: jamur kuping), thinly sliced
4 fresh shiitake mushroom, remove stems and thinly sliced
1 carrot (Indonesian: wortel), peeled and shaved with a grater
1 block silken tofu, about 250 gram, shaved with a grater
salt
sugar
ground white pepper
corn starch solution (1 tablespoon corn starch + 2 tablespoon water)
2 scallions (Indonesian: daun bawang), thinly sliced diagonally
Instructions
Bring water (or chicken stock) to a rolling boil. Add wood ear mushroom slices, shiitake mushroom slices, and shaved carrot and boil for 5 minutes.
Add shaved silken tofu and cook for another minute.
Season with salt, sugar, and ground white pepper to taste.
Thicken soup with corn starch solution. Turn off heat, add scallions, and stir to mix well. Serve immediately.