Home / All Recipes / Chinese / Tofu and Shrimp in Chicken Stock
Tofu and Shrimp in Chicken Stock
This dish is so simple and so fast, but you do need to try using chicken stock instead of cheating with chicken granules or bouillon since real chicken stock tastes so much better :)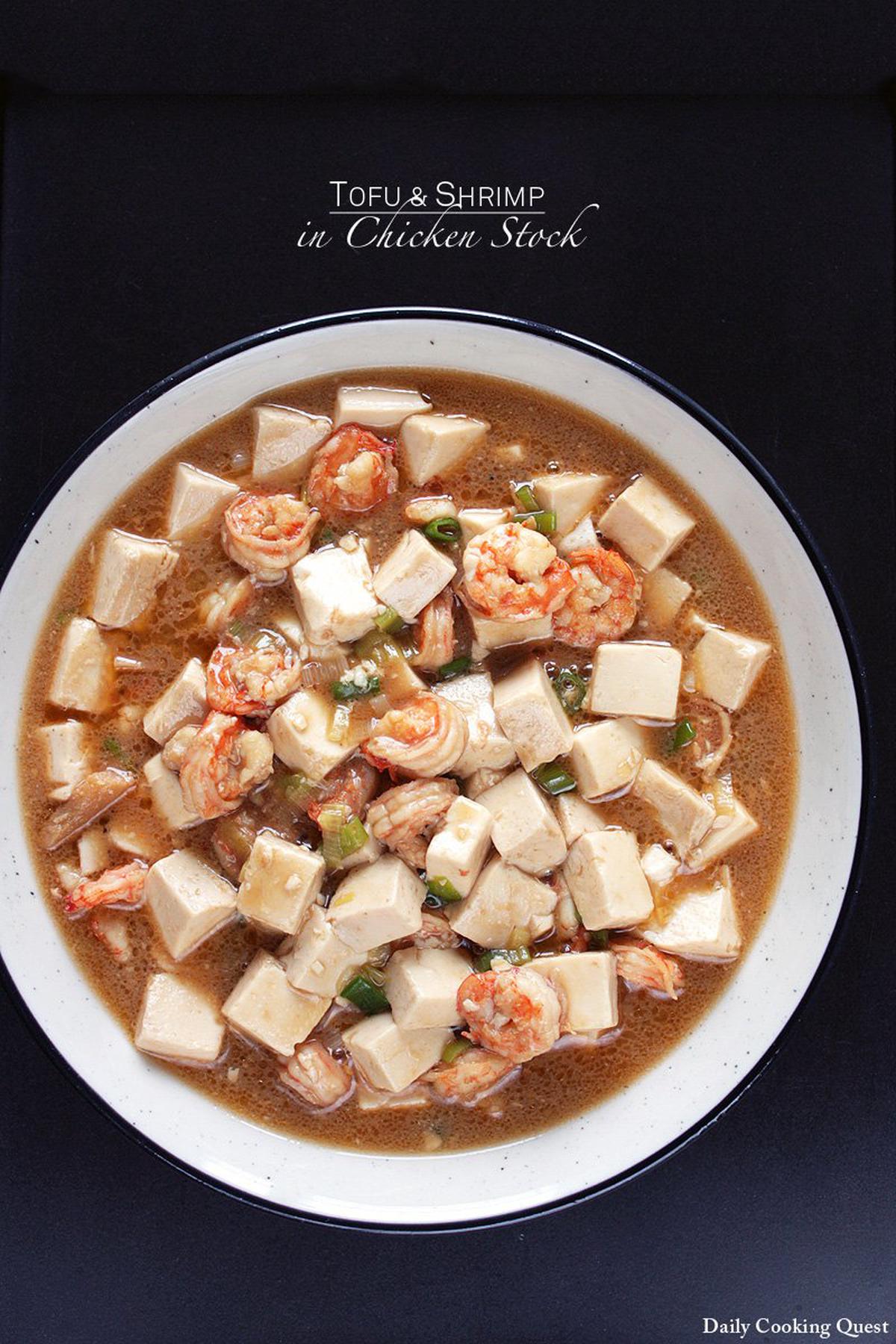 Tofu and Shrimp in Chicken Stock
Ingredients
2 tablespoon oil
1/2 inch ginger (Indonesian: jahe), thinly sliced
30 medium size shrimps (Indonesian: udang), peeled and deveined
2 tablespoon Shaoxing wine
1 1/2 tablespoon soy sauce
1/4 teaspoon sugar
1/2 cup chicken stock
1 block silken tofu, about 250 gram, cut into small cubes
1 scallion (Indonesian: daun bawang), thinly sliced
corn starch solution (1/2 tablespoon corn starch + 1 tablespoon water)
Instructions
Heat oil in a frying pan and sauté ginger until fragrant.
Add shrimps and stir until pink.
Add Shaoxing wine, soy sauce, sugar, and chicken stock. Bring to a boil.
Add tofu and simmer for 3 minutes.
Add thinly sliced scallion, gently mix, then thicken the sauce with corn starch solution.
Turn off heat and serve immediately with steamed white rice.