Home / All Recipes / Indonesian / Tomato and Carrot Juice
Tomatoes and carrots are rich in vitamins, and juicing is a fun way to consume more of them. This version is sweetened with honey and is really delicious.
Tomatoes and carrots, are they fruits or vegetables? :D The honey really helps make this a much drinkable juice, a great way to trick the kids (and adults) to consume more fruits/vegetables.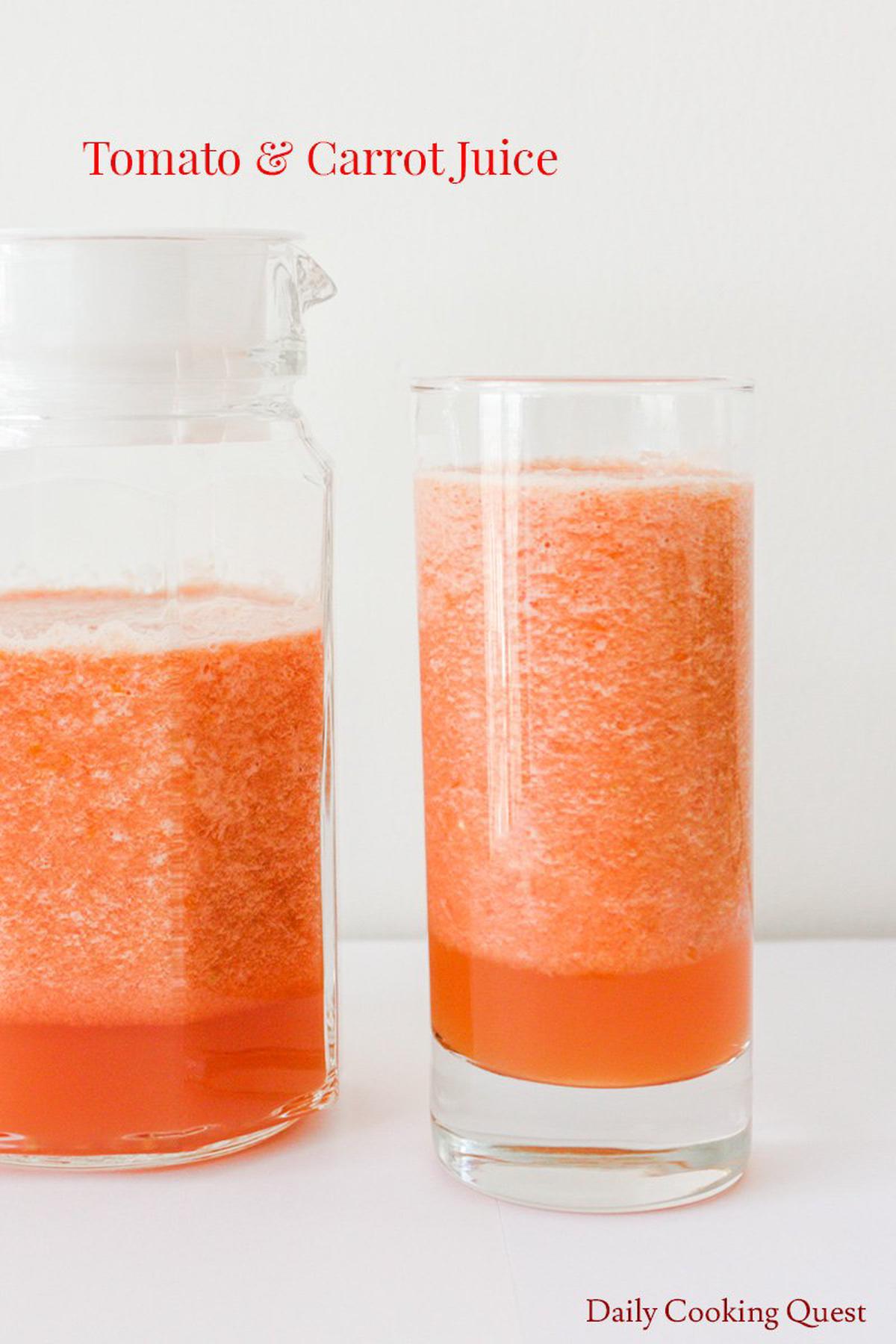 Tomato and Carrot Juice
Ingredients
3 tomatoes, cored
100 gram carrot, peeled
200 ml cold drinking water
5 tablespoon honey
Instructions
Put everything in a blender and process until smooth.
Divide into serving glasses and serve immediately.
Notes
Tomato and carrot juice tends to separate into 2 layers if left undisturbed, so stir again before drinking when this happens.