Home / All Recipes / Chinese / Tumis Oyong dan Telur - Chinese Okra and Egg Stir Fry
Tumis Oyong dan Telur - Chinese Okra and Egg Stir Fry
Oyong (or Chinese okra) resembles zucchini in texture, but with really hard ridges for its outer skin. It doesn't look appetizing from the outset, but give it a try. Zucchini lovers will surely love this curiously strange looking plant. ♥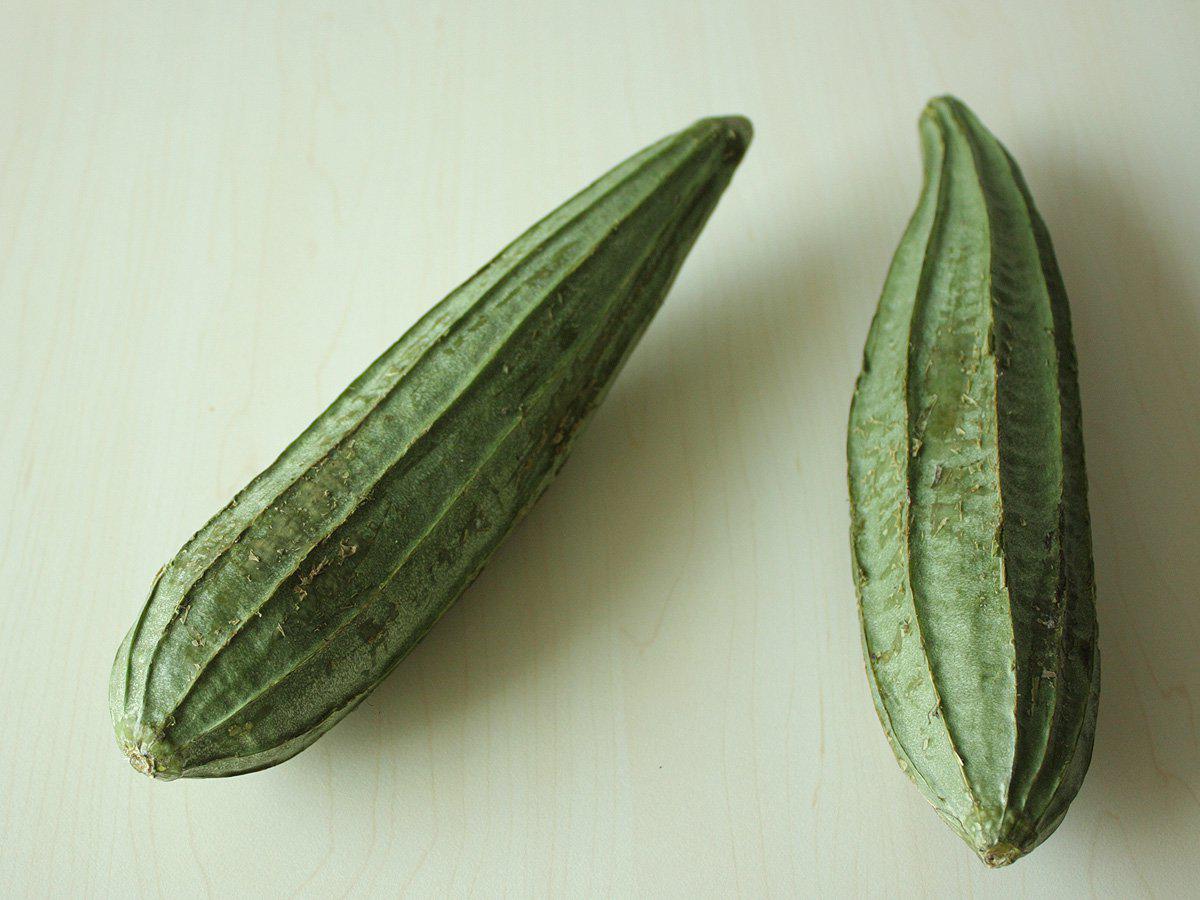 To prepare for your Chinese okra, first peel off the tough outer skin to reveal the smooth whitish green flesh. It is easier if you chop off the two ends first before peeling with either a sharp knife or vegetable peeler.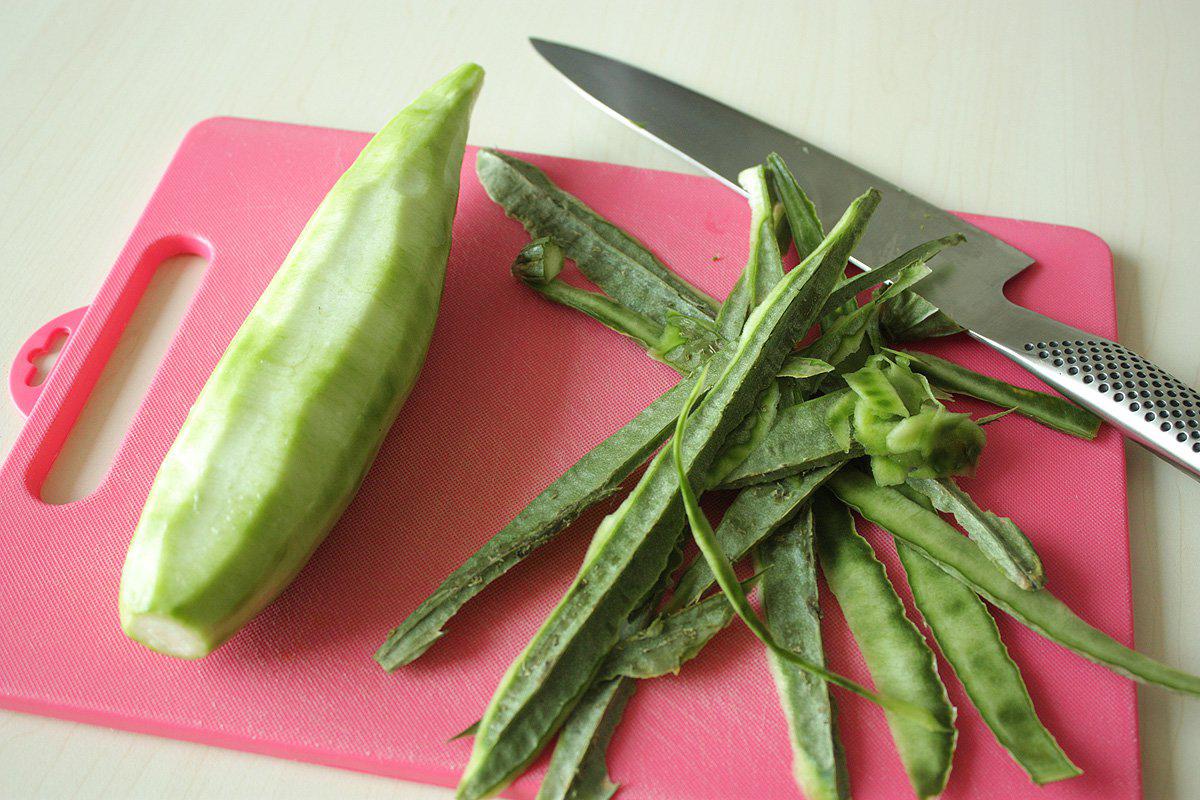 Then, you can proceed with more chopping as required by the recipe :)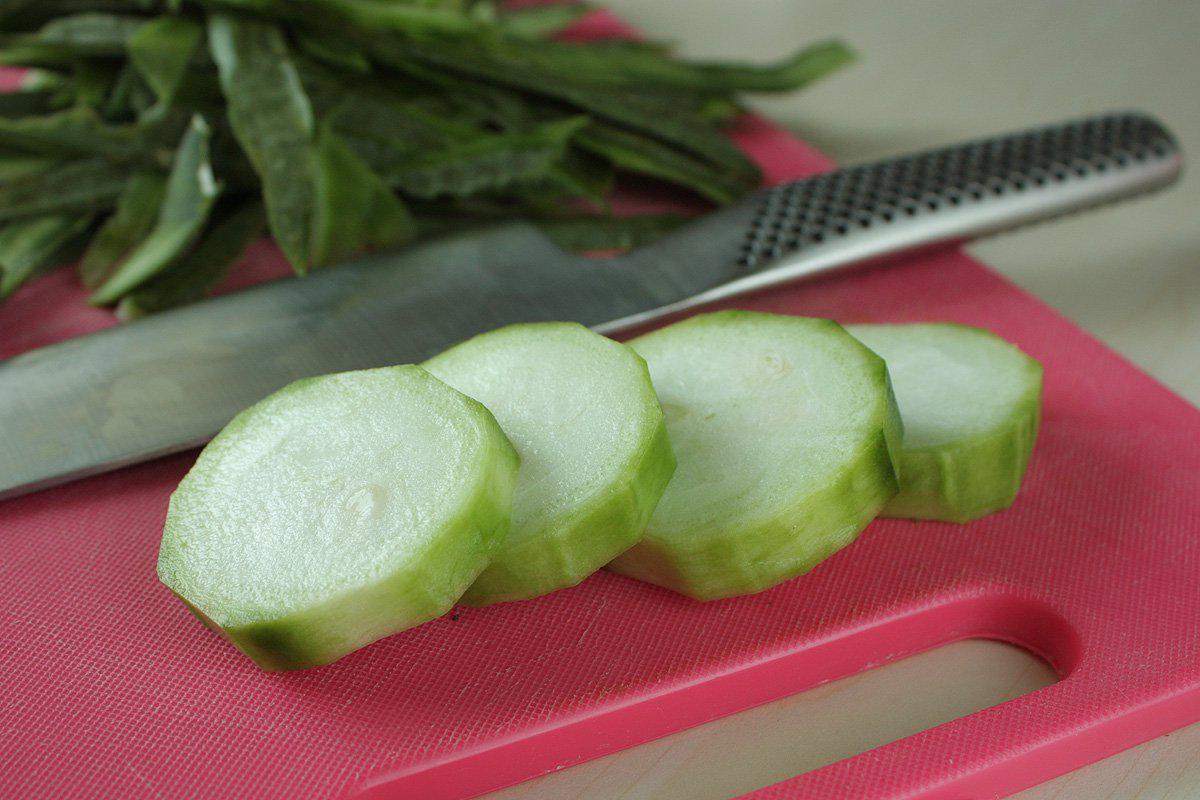 We often have this Chinese okra and egg stir fry when we were younger. I always thought they were cucumber! It wasn't until much much later (after I got married, actually) that I found out this dish has nothing to do with cucumber at all, haha, silly me. :D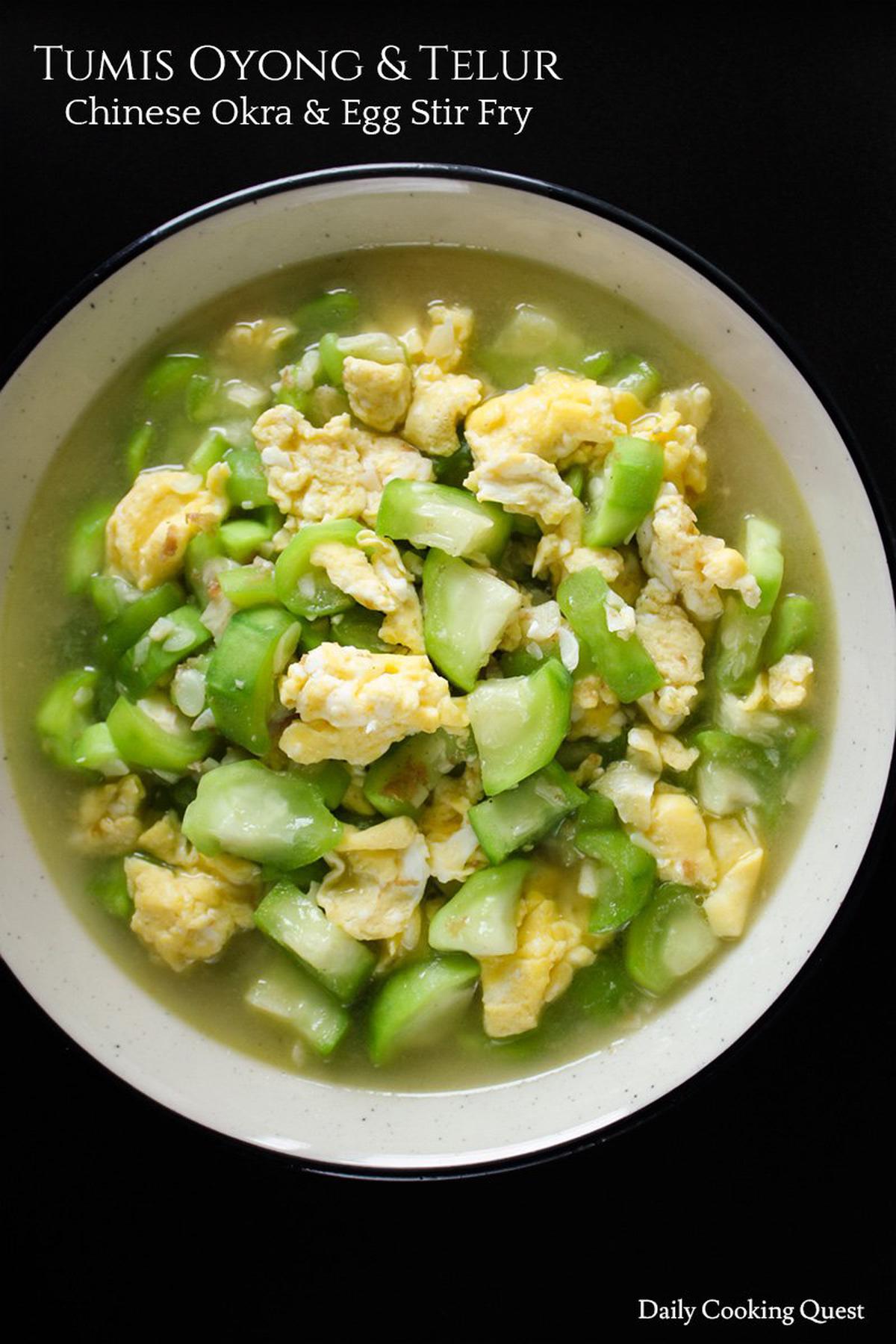 Tumis Oyong dan Telur - Chinese Okra and Egg Stir Fry
4.3 from 3 reviews
Ingredients
2 tablespoon cooking oil
2 eggs, lightly beaten
2 cloves garlic (Indonesian: bawang putih), minced
2 Chinese okra (Indonesian: oyong), peeled and chopped into bite sizes
1 teaspoon salt
1/2 teaspoon ground white pepper
2 tablespoon water
Instructions
Heat one tablespoon of oil in a frying pan. Pour the beaten eggs and with a spatula, scramble the eggs and cook till they are no longer runny. Remove from pan and set aside.
Add the other tablespoon of oil in the same frying pan. Stir fry the minced garlic until fragrant, about 2 minutes. Add the chopped Chinese okra (oyong) into the pan, season with salt and pepper. Stir fry for 2 minutes.
Return the scrambled eggs into the pan and add the water. Cover the pan with a lid and simmer (basically steam) for 5 minutes. Turn off heat and serve immediately.