Home / All Recipes / Indonesian / Tumis Tahu & Zucchini - Tofu and Zucchini in Spicy Coconut Milk
Tumis Tahu & Zucchini - Tofu and Zucchini in Spicy Coconut Milk
Zucchini is in season and I couldn't stop myself from buying a huge load of fresh looking ones home. This vegetable is not common in Indonesia, and whenever I buy zucchinis, I usually end up making Korean, or even western dishes. But this time, I experimented a bit and see what kind of Indonesian inspired recipes I could come up with. Comparing zucchini to the many vegetables commonly used in Indonesia, I think chayotte is probably pretty close, and it is pretty on the mark for this recipe where originally chayotte is used instead of zucchini.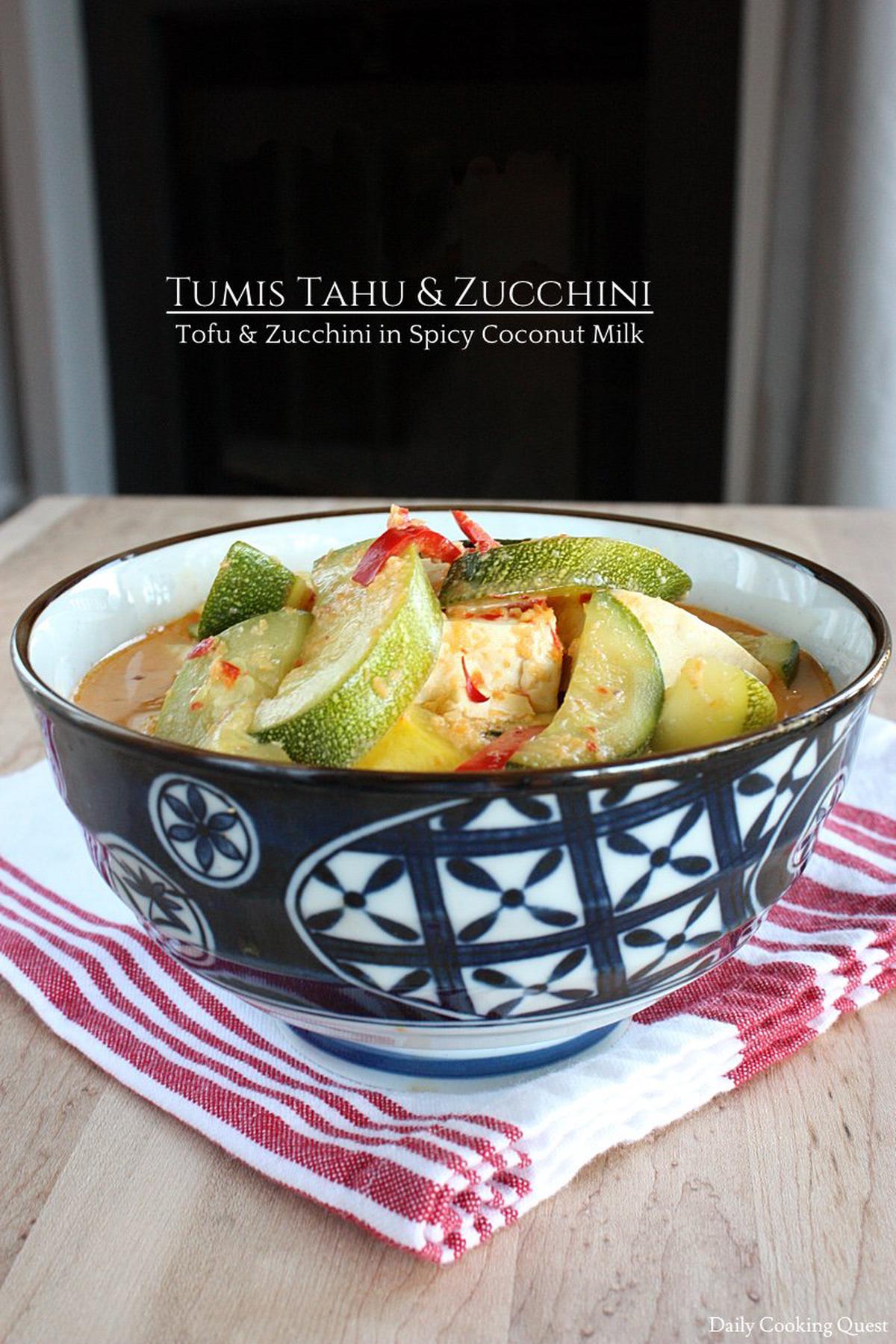 This recipe is totally vegetarian, vegan even, so this is definitely perfect for my vegan/vegetarian readers. For everyone else, you can keep the recipe as is, or if you like, feel free to add some thinly sliced beef to satisfy your inner carnivore :)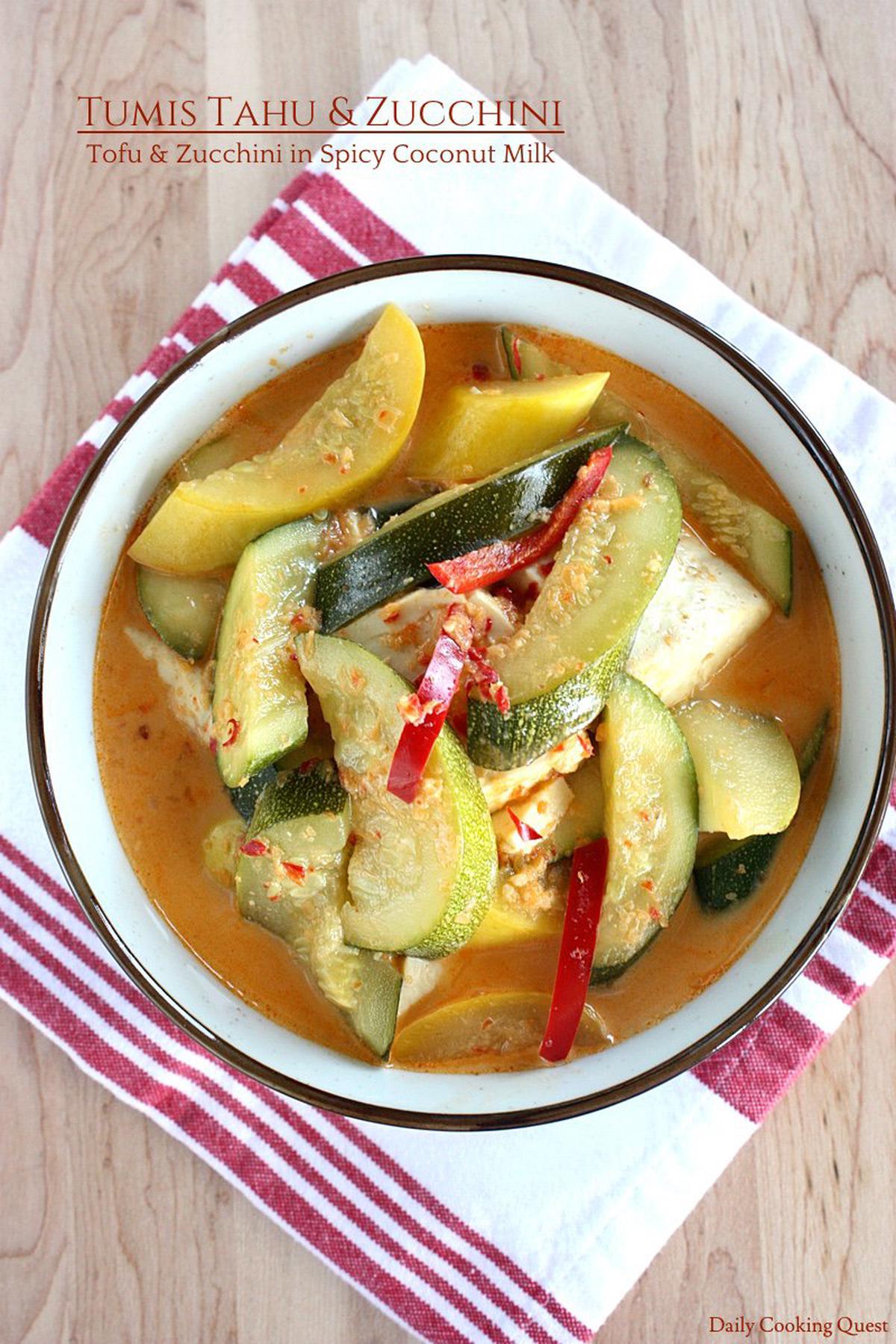 Tumis Tahu & Zucchini - Tofu and Zucchini in Spicy Coconut Milk
Ingredients
2 tablespoon oil
2 Indonesian bay leaves (Indonesian: daun salam)
400 gram zucchini, cut into bite size wedges
1 tablespoon palm sugar (Indonesian: gula Jawa)
2 teaspoon salt (or 1 teaspoon salt + 1/2 tablespoon fish sauce for non vegetarian option)
200 ml coconut milk
200 ml water (or chicken stock for non vegetarian option)
400 gram firm tofu, cut into bite size cubes
1 red fresno chili peppers (Indonesian: cabe merah besar), sliced diagonally
Grind the following into spice paste
50 gram shallots
4 cloves garlic
4 red fresno chili peppers (Indonesian: cabe merah besar)
2-4 red cayenne chili peppers (Indonesian: cabe merah keriting), optional
4 candlenuts (Indonesian: kemiri)
1 inch galangal
Instructions
Heat oil in a wok on medium high, sauté spice paste and bay leaves until fragrant, about 5 minutes.
Add zucchini, palm sugar, and salt. Mix well.
Add coconut milk and water, bring to a boil on medium heat to prevent coconut milk from curdled. Cook for 5 minutes.
Add tofu and sliced chilies. Once the sauce boils again, reduce heat and simmer for 3 minutes. Adjust salt and sugar as needed.
Turn off heat, transfer to a serving bowl. Serve hot with steamed white rice.