Home / All Recipes / American / Upside Down Apple Cake in Rice Cooker
Upside Down Apple Cake in Rice Cooker
Who says you cannot bake a cake without an oven? If you have a rice cooker, you can totally bake a cake. Use it to bake this easy and delicious apple cake.
After my success with the no bake lime cake, I feel confident enough to tackle baking a cake in my rice cooker. The easiest one has to be this upside down apple cake since there is no decorating involved. I suck at cake decoration, I am pathetic like that. :D If apple is not your cup of tea, you can use pear or pineapple, the other two classic fruits for an upside down cake. One day, I will have my oven (again), but for now, I am glad I can use my rice cooker for something other than cooking rice and steaming. ♥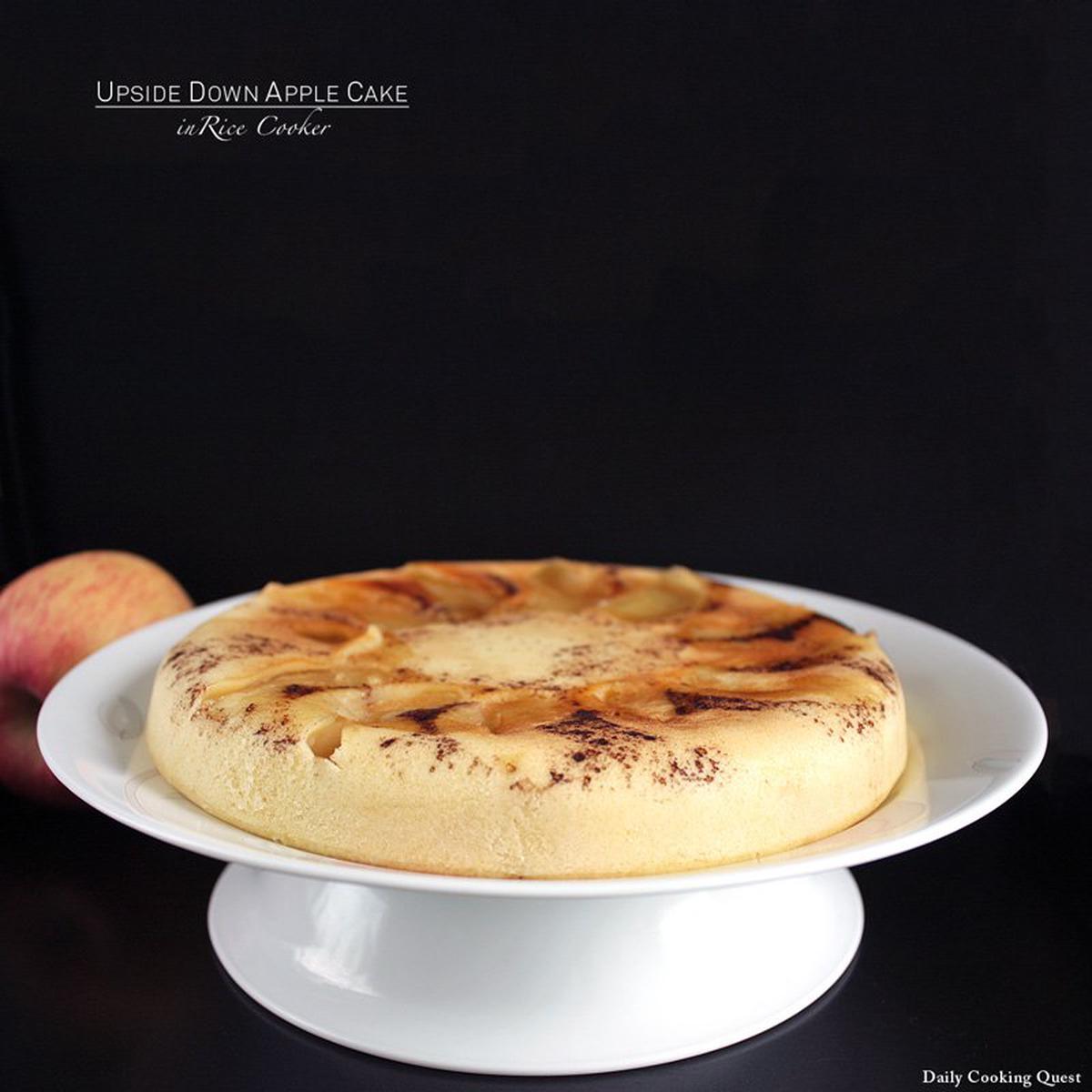 Can you tell that I flipped a bowl upside down and stacked my plate on top of it to make a make shift "cake stand"? Pretty appropriate stand for an upside down cake, don't you think? Now you know just how often I actually make a cake huh, haha, like once in a blue moon. ♥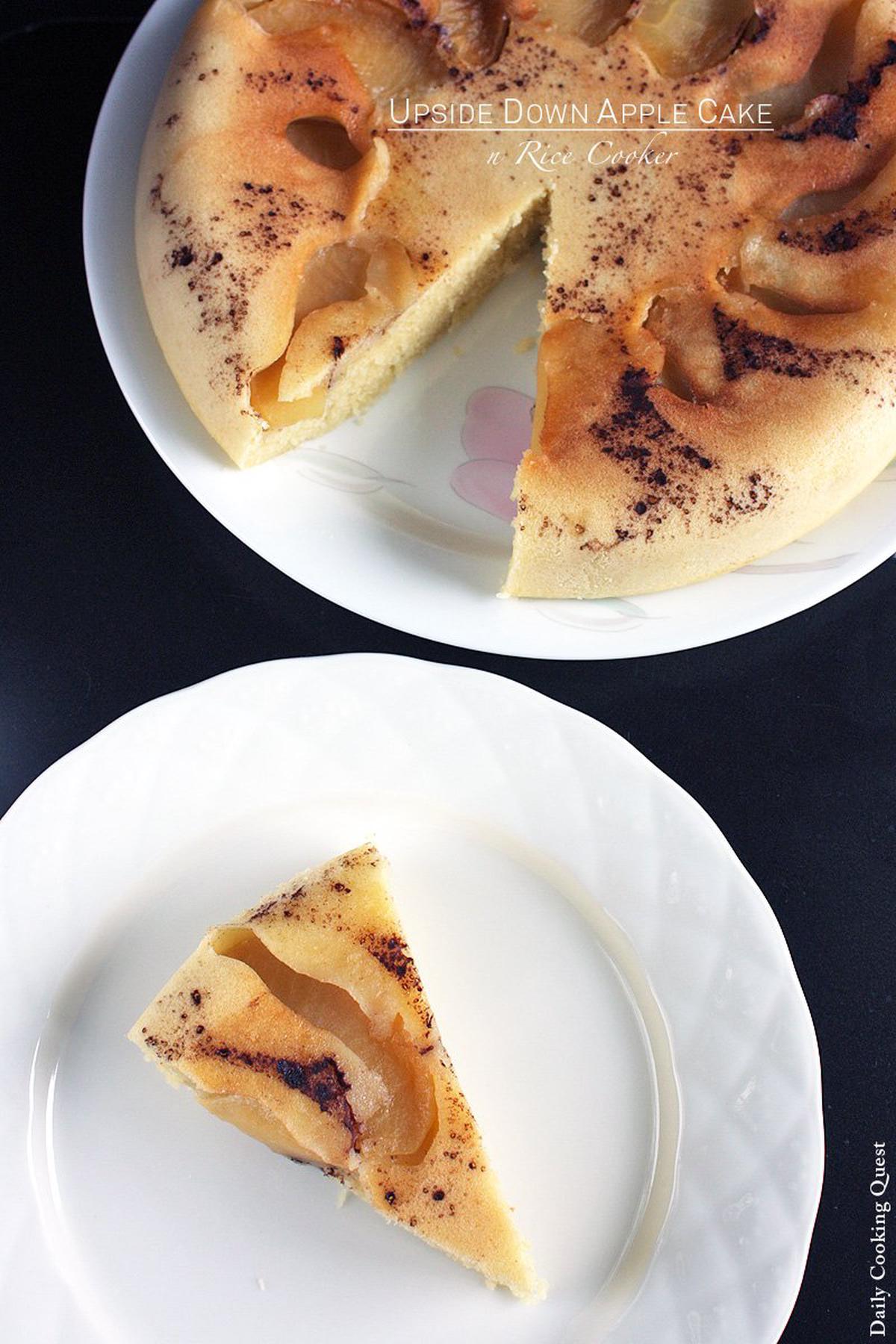 Upside Down Apple Cake in Rice Cooker
Ingredients
180 gram all purpose flour, sifted
70 gram sugar
1 teaspoon baking powder
2 teaspoon vanilla powder (vanilla essence works even better)
1 egg
150 ml milk
50 gram butter, melted
1 apple (I use a Fuji apple)
cinnamon powder
Tool
1 rice cooker (mine is a basic 10 cup capacity rice cooker with teflon coating pot)
Instructions
First, combine flour, sugar, baking powder, and vanilla powder in a mixing bowl. These are basically all the dry ingredients. If you are using vanilla essence, add the essence in the next step.
Next, add the egg, milk, and melted butter into the mixing bowl. Stir/whisk until well combined and try to remove all the lumps from the batter.
Peel and core the apple, divide into 12 sections and place them in a circle at the bottom of the rice cooker pot. Sprinkle with some cinnamon.
Pour the batter to completely cover the apples, flatten the batter.
Place the rice cooker pot into the rice cooker and press the "cook" button. Once it turns to "warm", wait for 10 minutes. Repeat the "cook" and "warm" process another 3 times for a total of 4 "cook" and "warm" cycles.
Open the rice cooker lid, and test if the cake is done by inserting a toothpick into the cake. If the toothpick comes out clean, it is done. If not, repeat the "cook" and "warm" cycle again until the cake is done.
Remove the rice cooker pot, cover the pot with a plate wider than the pot opening, flip upside down and the cake should drop onto the plate, and voila, you have just bake a cake with your rice cooker. Best served immediately while the cake is still warm.