Home / All Recipes / Indonesian / Wedang Jahe Lengkeng - Longan in Ginger Syrup
Wedang Jahe Lengkeng - Longan in Ginger Syrup
Somehow longan is heavily connected with festive seasons in Indonesia. Now that Idul Fitri is upon us, longan (fresh and in can) is sold everywhere. And I swear it is not just for Idul Fitri, come Christmas and Chinese New Year, you can bet these will also be everywhere. I saw so many cans of these piled high in the supermarket, and this is what leads to today's post: longan in ginger syrup.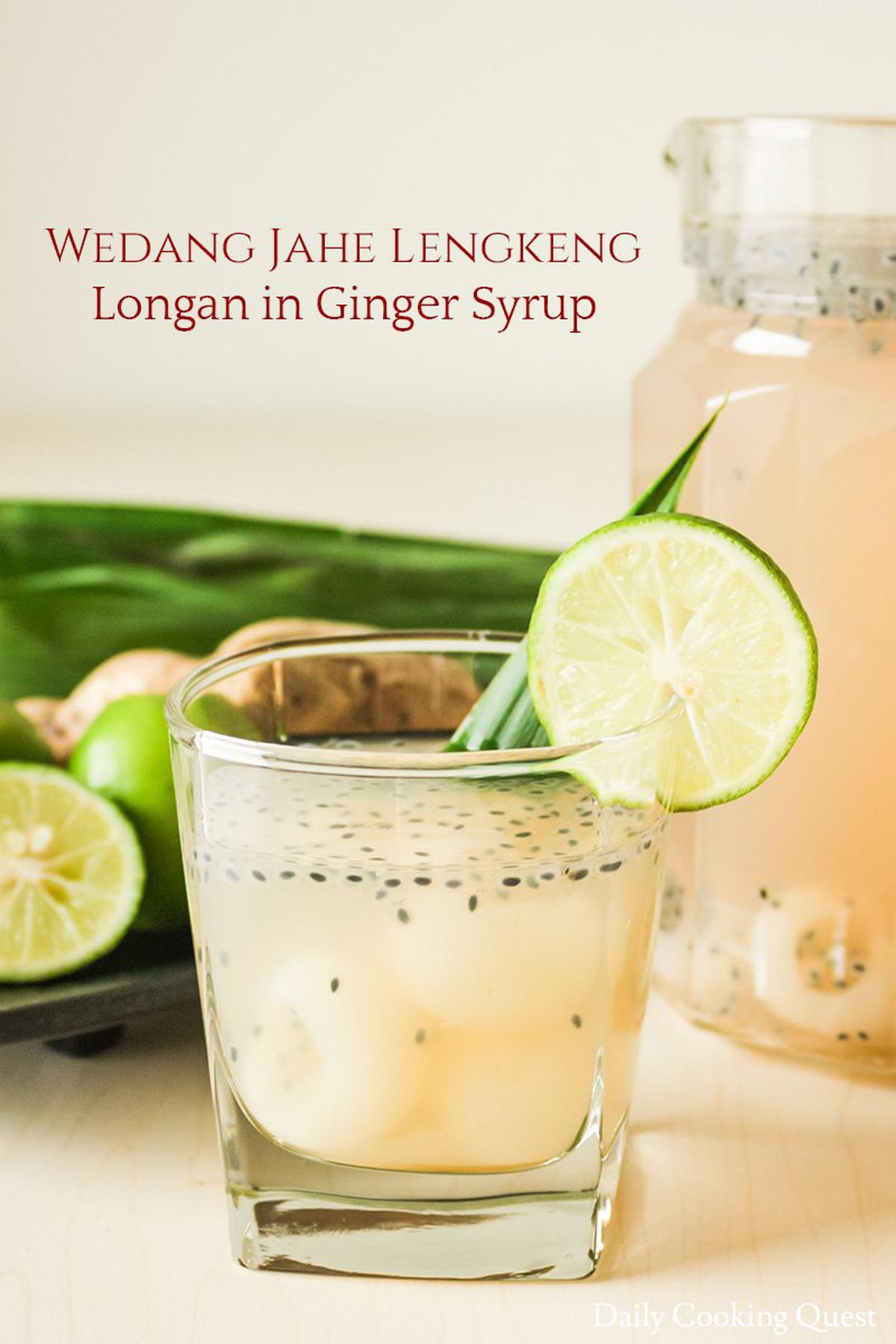 Wedang Jahe Lengkeng - Longan in Ginger Syrup
Ingredients
1 can longan in syrup (565 gram)
1 teaspoon basil seeds (Indonesian: selasih), soaked in drinking water
juice of 1 lime
Ginger Syrup
100 gram fresh ginger, peeled and bruised
2 pandan leaves, knotted
750 ml water
125 gram sugar
Instructions
Ginger Syrup

Boil all ginger syrup ingredients in a pot. Reduce heat and simmer for 10-15 minutes until the liquid has reduced a little.
Strain to get a clear syrup

Wedang

Combine longan with half of the syrup from the can, basil seeds, lime juice, and the ginger syrup. Mix well.
Divide into serving glasses and serve warm.