Home / All Recipes / Indonesian / Wedang Teh Susu Jahe - Ginger Milk Tea
Wedang Teh Susu Jahe - Ginger Milk Tea
A simple Indonesian milk tea with lemongrass and ginger syrup. This milk tea is perfect for cold weather and considered a homemade remedy for cold/flu.
Indonesians love their many incarnations of wedang (hot drinks) in rainy days, which is perfect for the unpredictable weather that has been going on in Jakarta for a while now. Today, I am going to post a pretty popular wedang recipe: wedang teh susu jahe (ginger milk tea).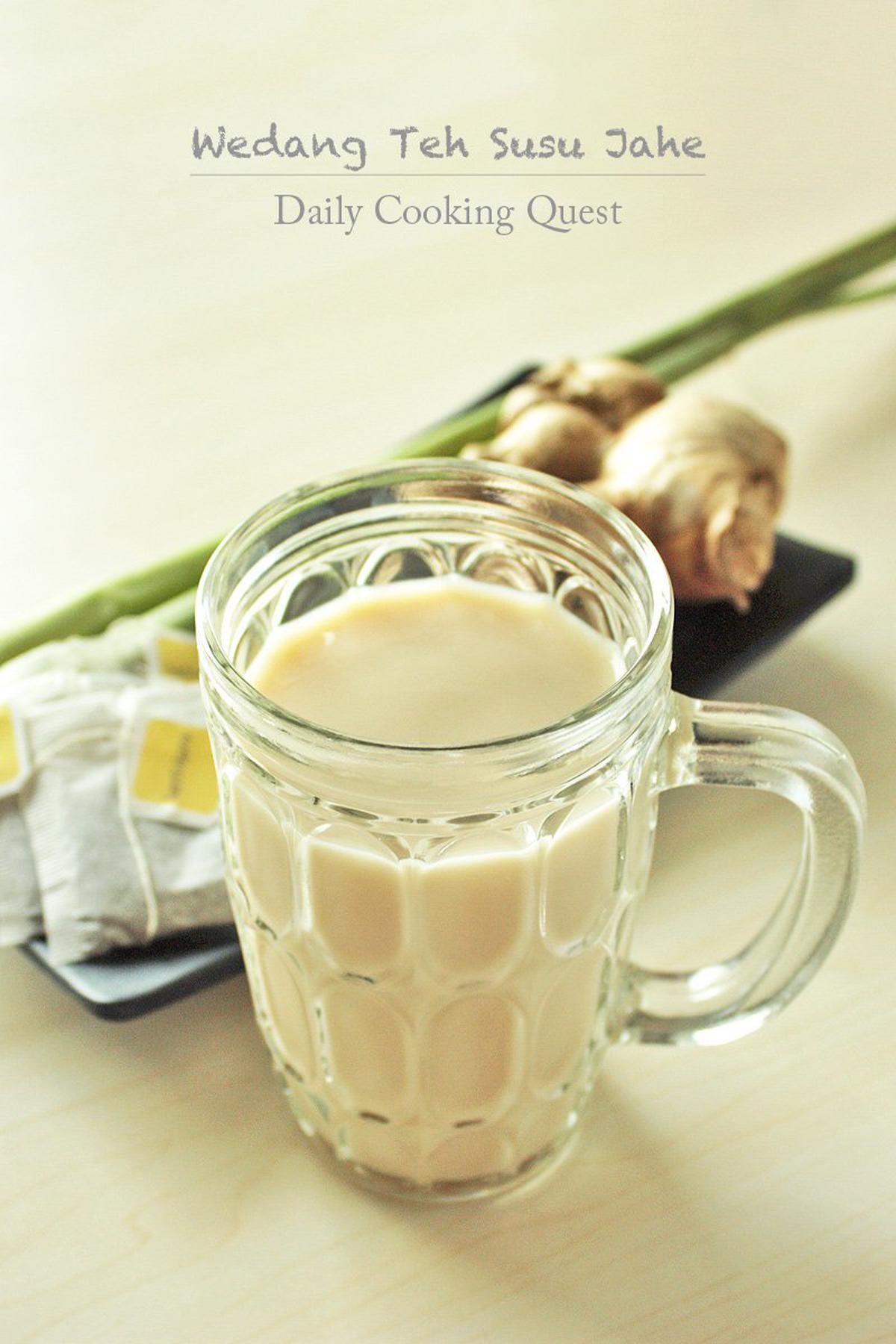 Choosing your black tea for Indonesian wedang
The most popular and widely available black tea in Indonesia is probably black tea from Sari Wangi brand, and you can find them everywhere, even in tiny supermarkets and hole-in-the-wall Mom and Pop shops across the country. In the US, this is not very easy to find, so I use Twinings English Breakfast or Twinings Earl Grey.
Wedang Teh Susu Jahe - Ginger Milk Tea
5.0 from 1 reviews
Ingredients
250 ml hot water
1 teabag of black tea (try English Breakfast or Earl Grey, or Indonesian Sari Wangi if you can find it)
100 ml fresh milk
Ginger Syrup
50 gram fresh ginger, peeled and bruised
1 lemongrass, chopped and bruised
50 gram sugar
250 ml water
Instructions
Ginger Syrup

Boil all ginger syrup ingredients on a stove top. Reduce heat and simmer for 5-10 minutes until all sugar has dissolved.
Strain to get a clear syrup.

Wedang

Steep the teabag in the hot water according to the manufacturer instruction.
Pour the milk and the ginger syrup. Stir to combine. Serve immediately.