Home / All Recipes / Chinese / Ya Li Pear and Snow Fungus Sweet Soup
Ya Li Pear and Snow Fungus Sweet Soup
Ever tried cooking Chinese Ya Li pears in a slow simmer along with snow fungus, red dates, and rock sugar? I know it sounds weird, but this dessert soup is one that my Grandma often made for us when we were little, especially when we were catching a cold or having sore throats. It has been a long while since I had this soup, so it was so exciting when I found the recipe in Roti n Rice and knew that I must make it, if only for nostalgia sake :)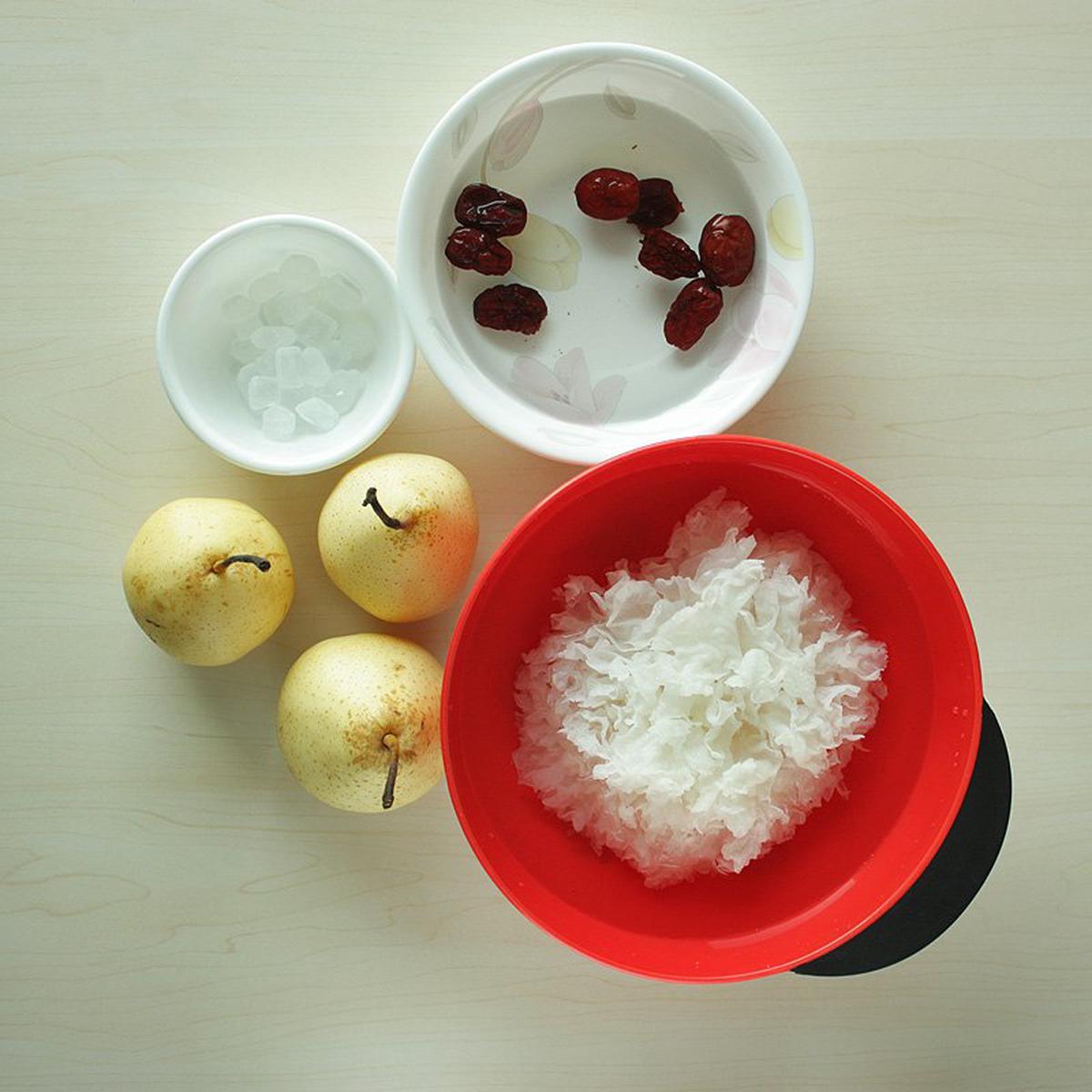 Not everyone knows what a snow fungus looks like, so I hope the photo above gives enough of an idea. They are sold dried, and look very much like dried white flowers. Once you soak them in water, they will become soft again, with texture very much like the wood ear fungus. As for the rock sugar, they come in small translucent cubes in a plastic bag. If you have trouble finding them, regular sugar can be used instead. As for the pears, my Grandma always used Ya Li variety, but there is no harm in using other kind of pears.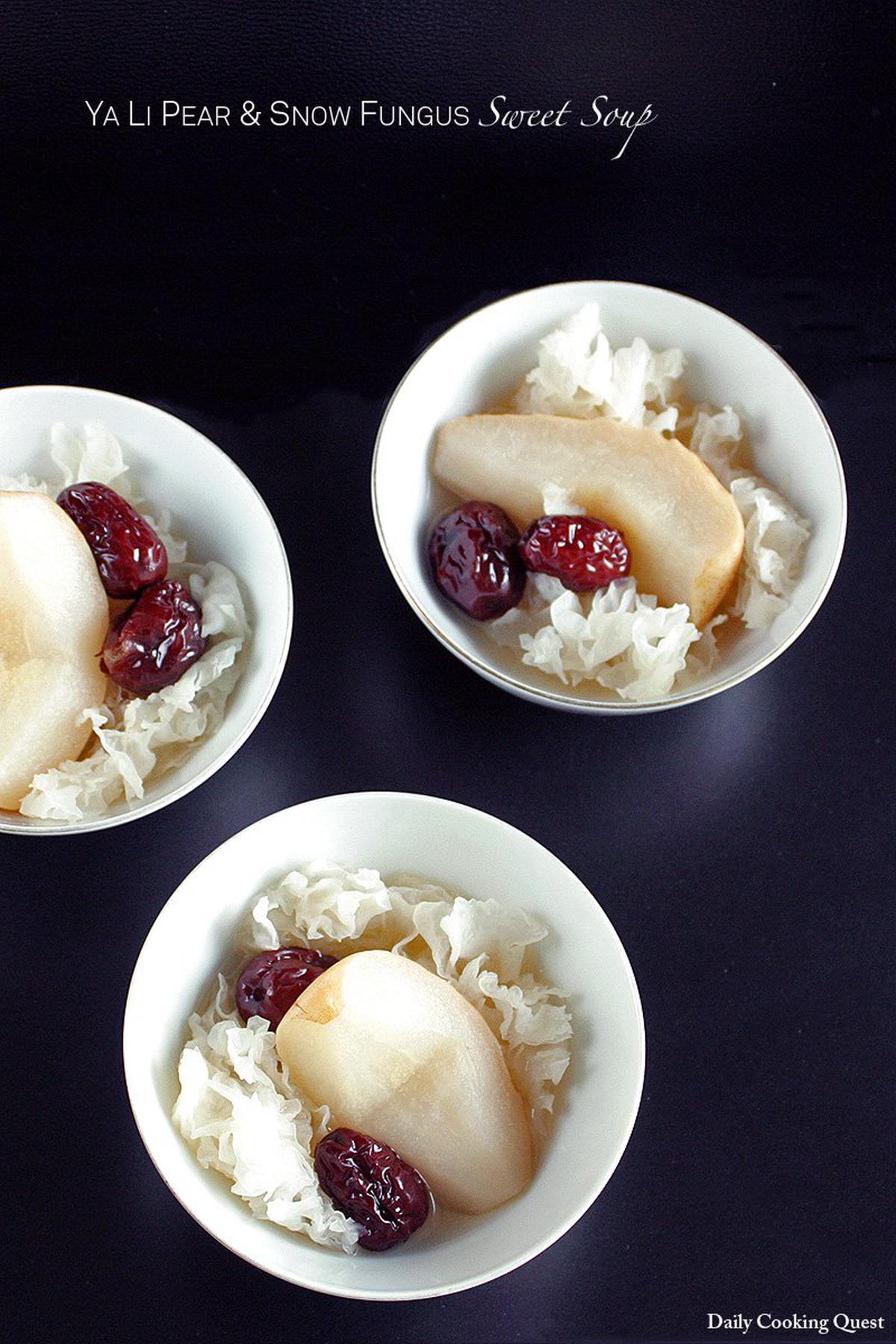 The length of cooking time is pretty flexible, with a simmering time of as little as 30 minutes to 2 hours. With a slower simmering time, you end up with a crunchier texture for the snow fungus and the pears will still be quite firm. If you are like me, who prefer their snow fungus turns a bit toward jelly like texture and the pears almost fall off their skins, then go for a longer simmer. In fact, a slow cooker is perfect to prepare this sweet soup. ♥
Ya Li Pear and Snow Fungus Sweet Soup
4.0 from 1 reviews
Ingredients
500 gram Ya Li pears (about 3)
1 dried snow fungus, soaked in cold water for 30 minutes
8 dried jujube fruits (Chinese: hong zao), soaked in cold water for 30 minutes
30 gram rock sugar
1 1/2 liter water
Instructions
Cored and quartered the pears.
Trim the snow fungus to remove the yellow bits, tear into small pieces.
Place the pears, snow fungus, dried jujube fruits, rock sugar, and water in a pot and bring to a boil. Reduce heat and simmer for 30 minutes to 2 hours.
Turn off heat and serve hot or warm.