Home / All Recipes / Japanese / Yakitori - Grilled Chicken Skewer
Yakitori - Grilled Chicken Skewer
Japanese are fond of communal beer drinking, especially as a form of relaxation after works. In such occasion, kushiyaki (grilled food) is the default food. One of the most popular kushiyaki is yakitori (grilled chicken). In its simplest form, a yakitori uses only chicken cubes. Fancier ones would have bell peppers, green or red, and scallion. I choose to use cubed chicken thighs and green bell pepper, you are free to do a simpler version or a fancier one. Oh, and don't forget to open a can of beer to go with your yakitori. ♥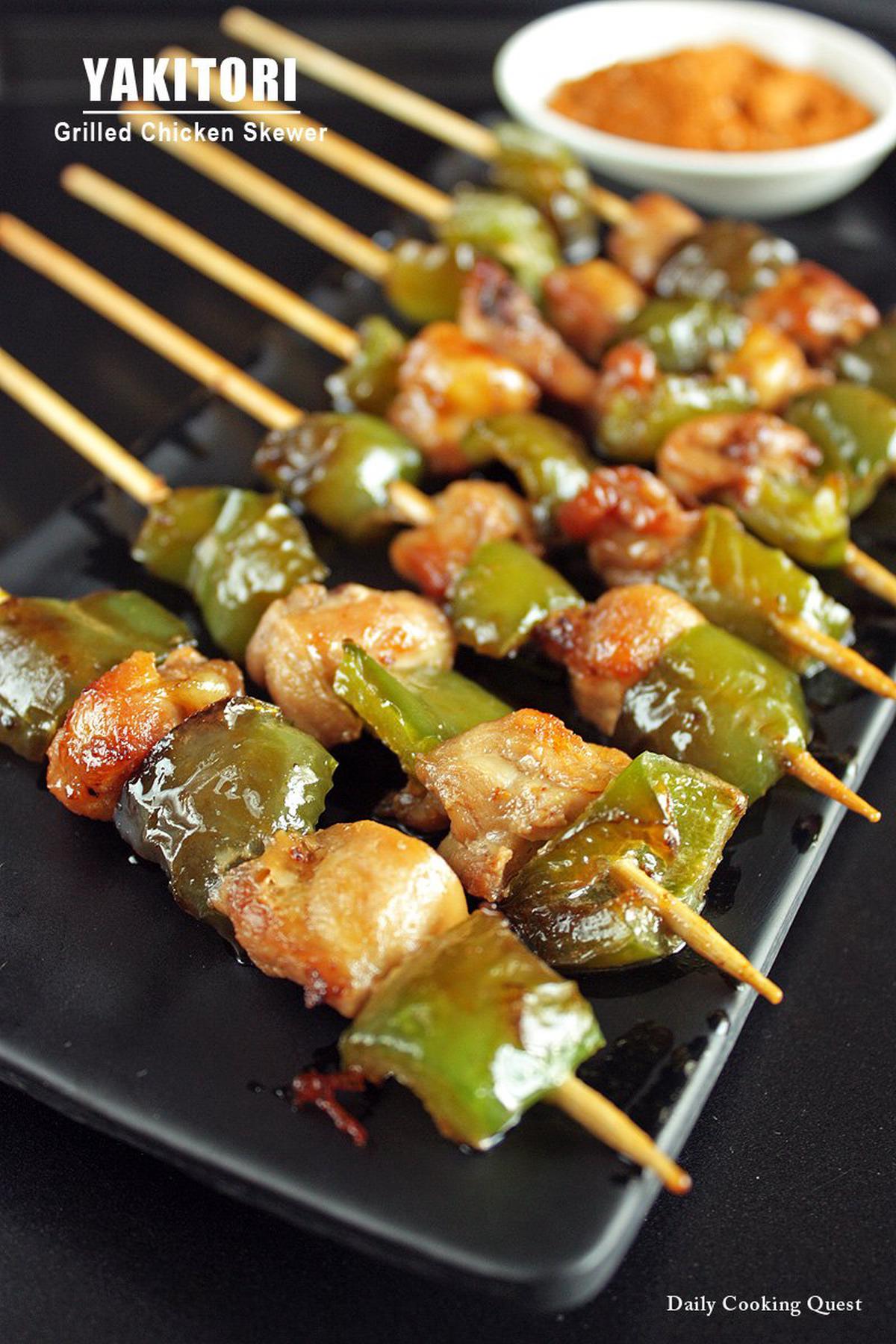 Yakitori (and all kind of kushiyaki) is best when cooked on a charcoal grill. So if you own one, please grill your yakitori with that. If your kitchen gadget is more limited like mine, a frying pan is perfectly acceptable.
Yakitori - Grilled Chicken Skewer
4.0 from 1 reviews
Ingredients
400 gram boneless skinless chicken thigh, cut into cubes
1 to 2 green bell pepper, seeded and cut into the same size as the chicken
bamboo skewers
2 tablespoon oil
Sauce
6 tablespoon soy sauce
4 tablespoon sake
4 tablespoon mirin
2 tablespoon sugar
Garnish (optional)
nanami togarashi or sansho pepper
Instructions
Skewer chicken and green bell pepper on bamboo skewers
Heat oil in a frying pan, sauté the skewered food until brown on all sides. Remove from the pan and set aside.
Add all sauce ingredients to the pan and bring to a boil. Reduce heat, simmer until sauce is reduced and slightly thickened.
Return the skewered food to the pan and coat with the sauce.
Arrange the skewered food on a serving platter and serve with a side of nanami togarashi or sansho pepper.