Home / All Recipes / Japanese / Yuzu (Citron) Ice Cream
Try this easy no-cooking 5-minutes trick to turn plain vanilla ice cream into yuzu ice cream using only vanilla ice cream and Korean honey citron tea jam.
Another ice cream hack, but this time with yuzu (citron) instead of matcha (green tea). Here in Indonesia, it is impossible to find fresh yuzu, but luckily concentrated yuzu tea is quite easy to find, at least if you live in big city like Jakarta. And interestingly, the ones that I keep seeing are imported from Korea, not Japan, but it is the same stuff, so don't worry. It comes in a glass jar, looks like marmalade, and sold under the name of honey citron tea (té de citrón y miel). The jar also has both Korean and Japanese characters of 유자차 (yujacha) and 柚子茶 (yuzucha), in case you are interested to hunt this down to make the recipe. ;)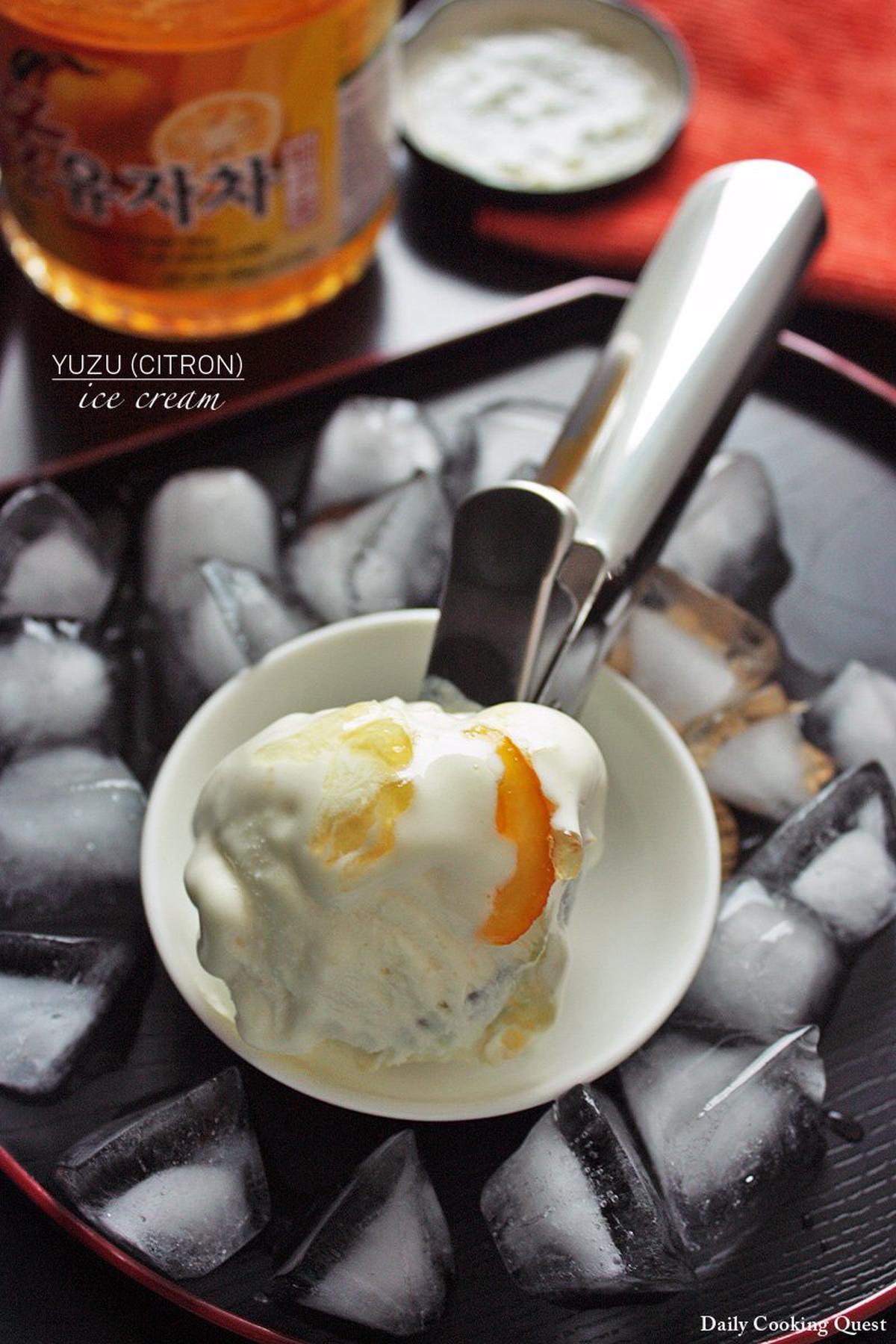 Yuzu (Citron) Ice Cream
Ingredients
500 ml high quality vanilla ice cream of your choice
3 tablespoon yuzu cha (honey citron tea)
Instructions
Place the ice cream in the fridge for 15 to 30 minutes to soften it slightly. Don't let the ice cream melt.
Mix together ice cream and yuzu cha with a spatula until thoroughly mixed.
Place the bowl into a freezer. Once the ice cream has hardened again, it is ready to serve, about 1 hour.